Illuminated Light Trail 20/12/23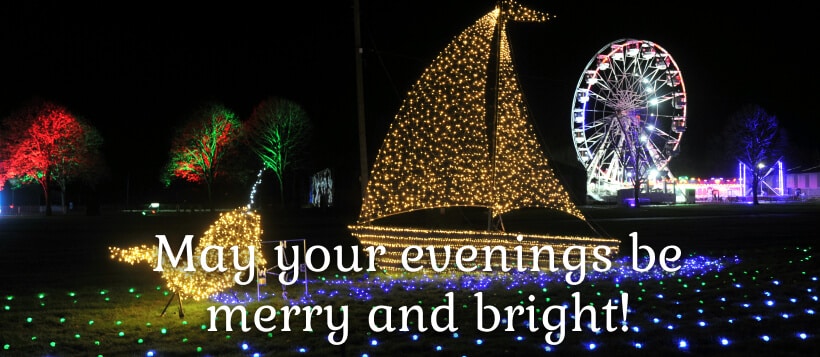 Prepare to be transported to a magical wonderland, full of festive fun and adventure!
Our Illuminated Light Trail is a magical, night-time Christmas light show that showcases structures, installations, and illuminations created especially for Winter Glow by our teams of local creative artists, lighting designers and craft-persons.
Explore the Christmas Illuminated Light Trail and its brand-new immersive theme for 2023
📅 Available from: 24th November – 6th January 2024.
📍 Location: Three Counties Showground, Malvern, Worcestershire.
🕒 Opening times: Monday - Sunday 16:15 - 19:30.
💸 Prices from: £13.60 for an Adult and £6.60 for a child.
🐶 Dog-friendly light trail available on selected nights.
Explore events and opening times on our calendar page.
What's New on our Christmas Light Trail for 2023? ❄️
This year we're introducing a brand new theme to our Christmas light display – The Golden Snowflake.
🧝 The Golden Snowflake
Join Jingle the elf on his quest across the North Pole! Help him explore the spectacle of light along our light up trails and bring the Golden Snowflake home.
🐶 Dog Friendly Light Trail
Our much loved Dog Friendly Light Trail sessions are back and taking place on the 11th, 12th and 28th December 2023.
🚗 FREE Parking & More!
Enjoy complimentary parking and immerse yourself in the Christmas market and food quarter with your ticket purchase.
(*The Christmas Market is open on Fridays, Saturdays, and Sundays only. Closed on Mondays through Thursdays. The market will be closed for visits made after 24th December.)
Light Trail Ticket Prices
| | |
| --- | --- |
| Ticket Type | Price |
| Adult | £13.60 - £24.00 |
| Child (3-16) | £6.60 - £12.00 |
| Under 3 (0-2) | Free |
| Registered Carer (on application - see details in FAQ's) | Free |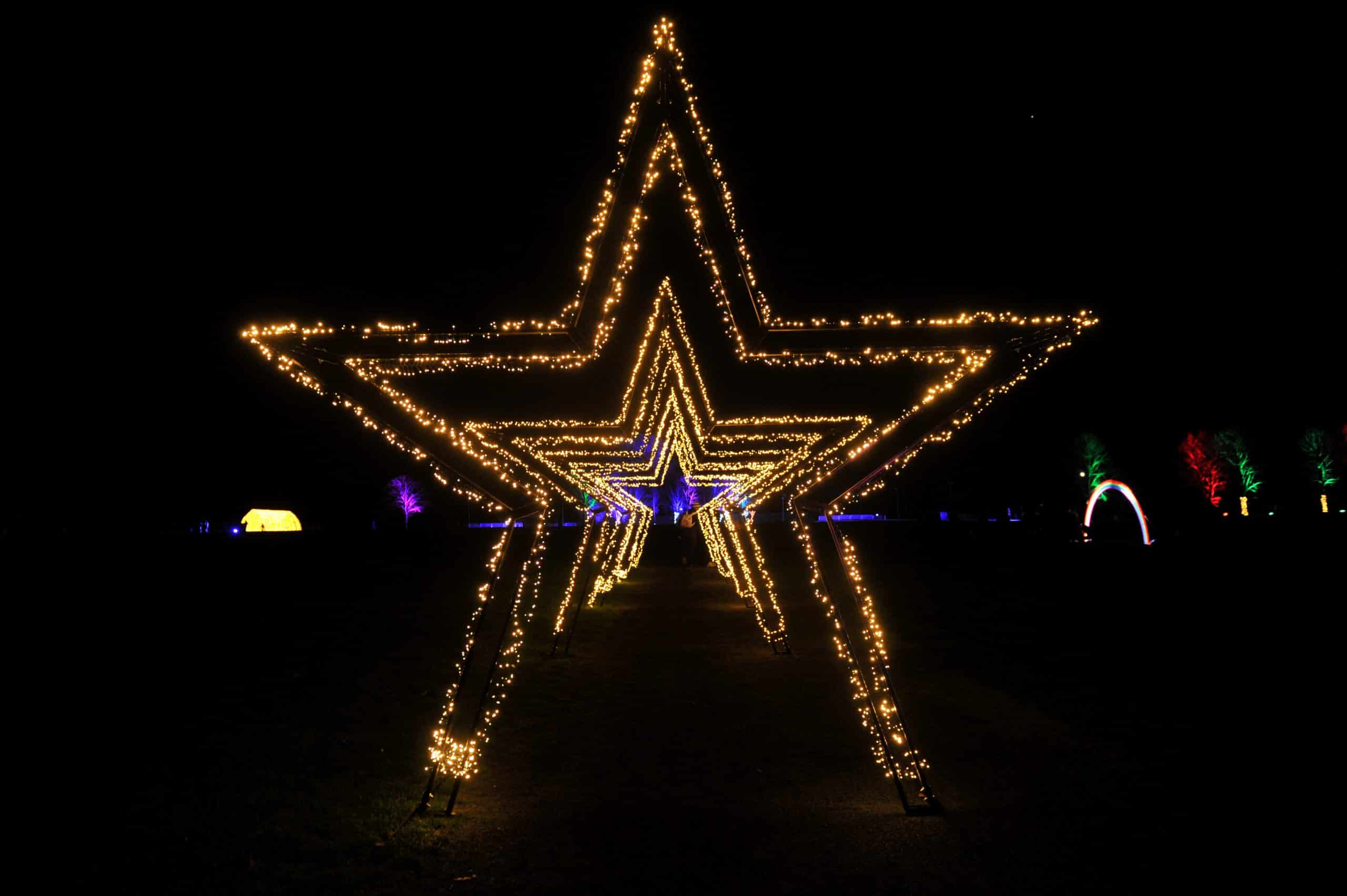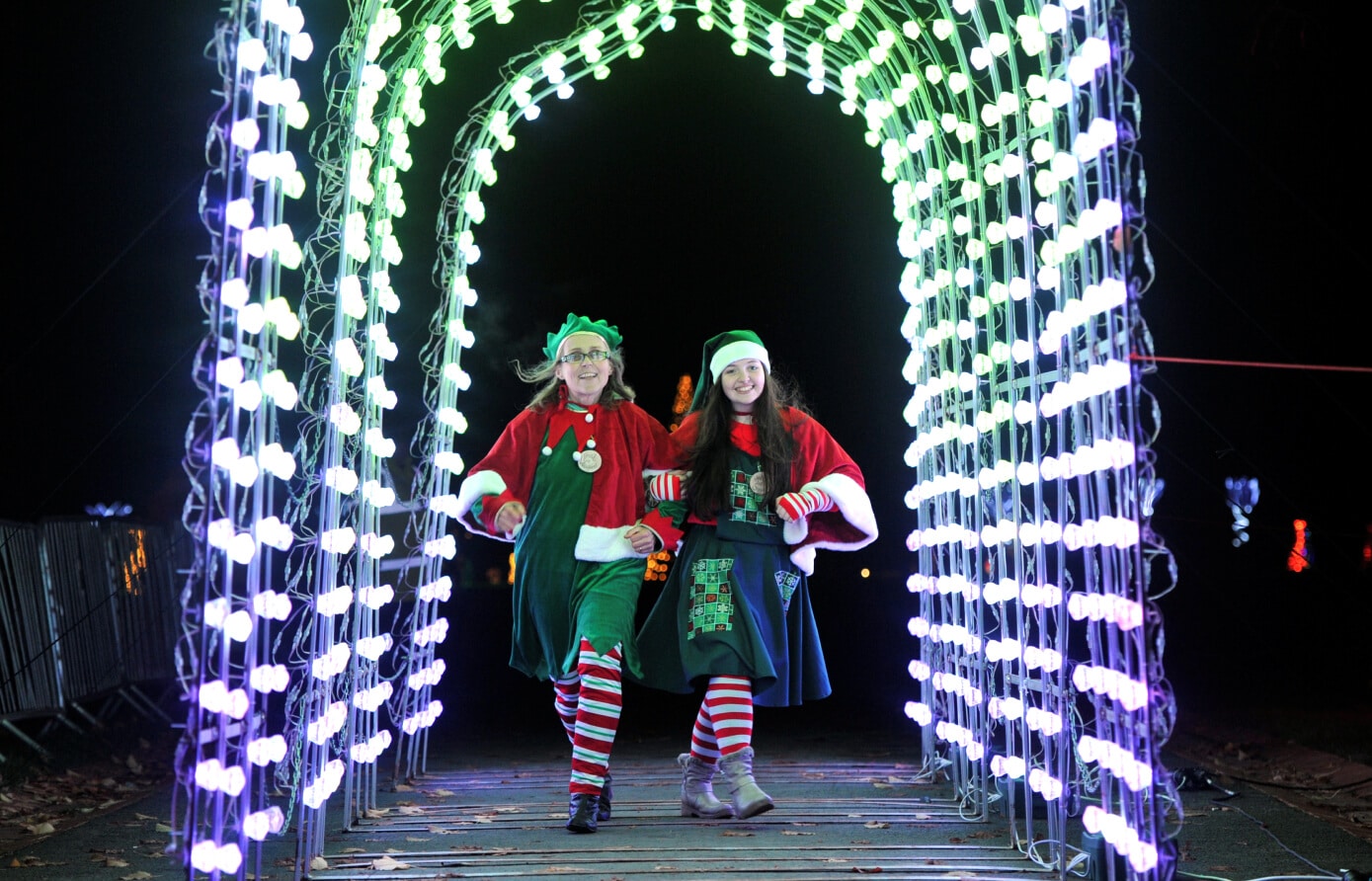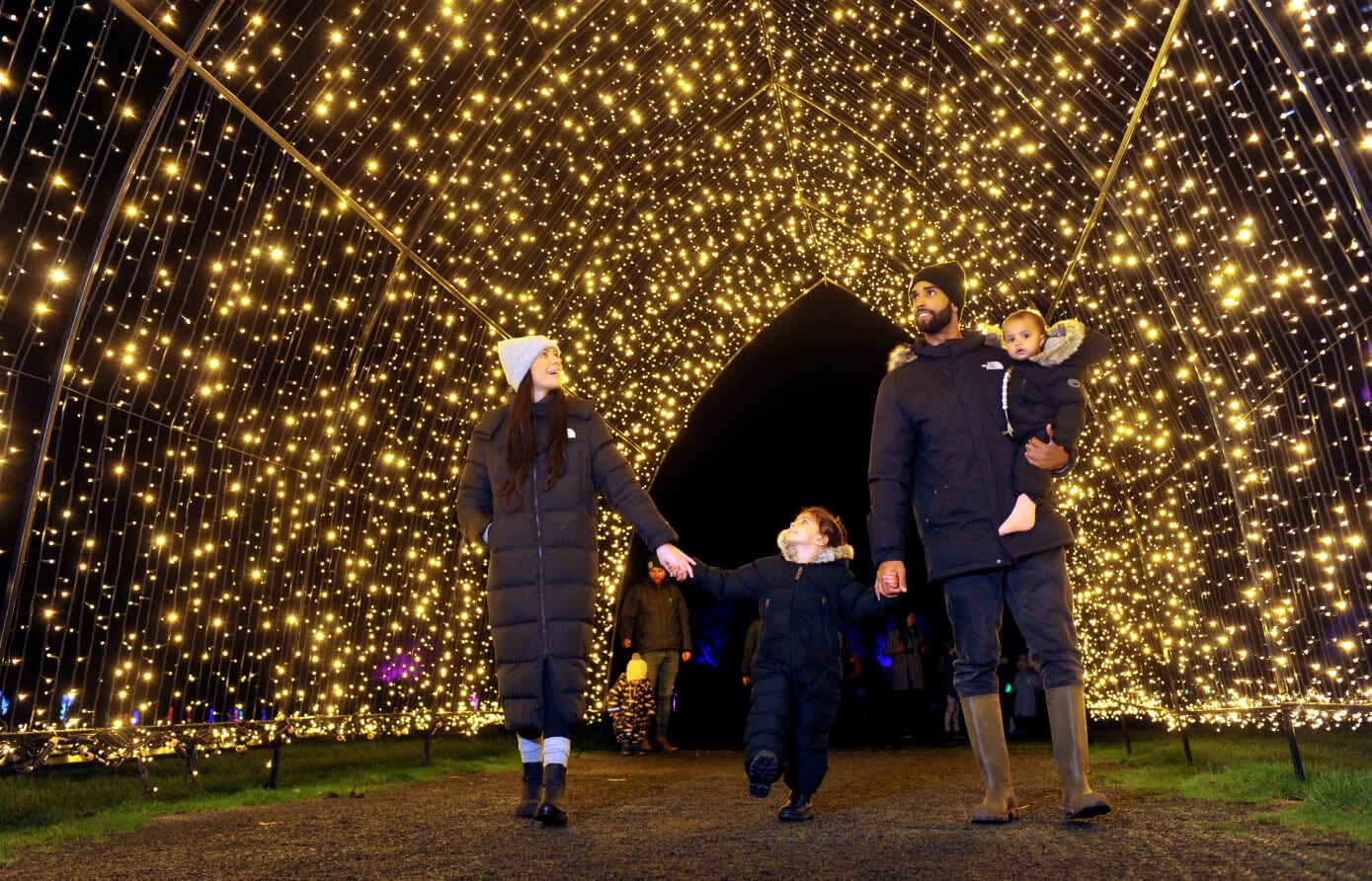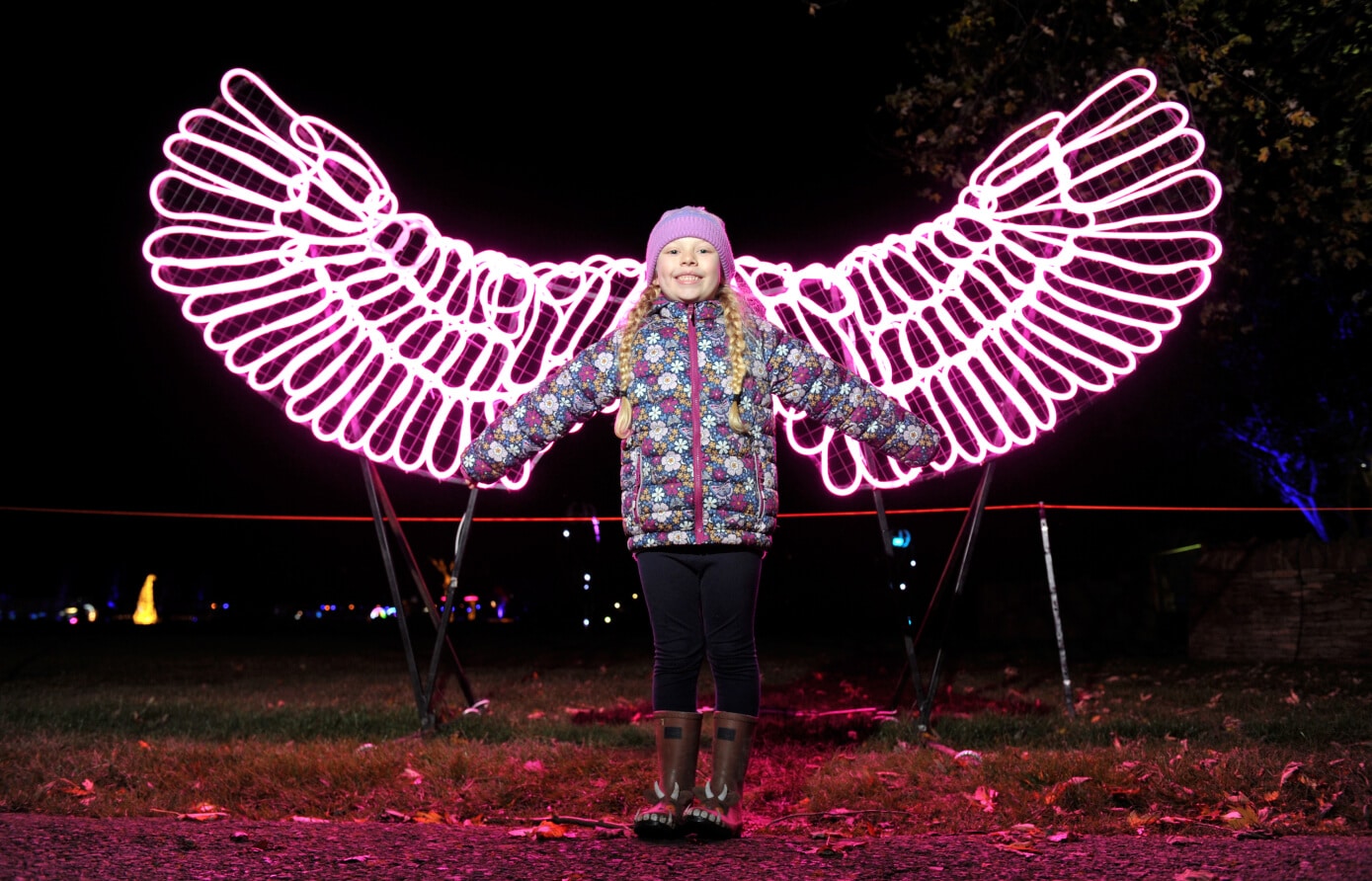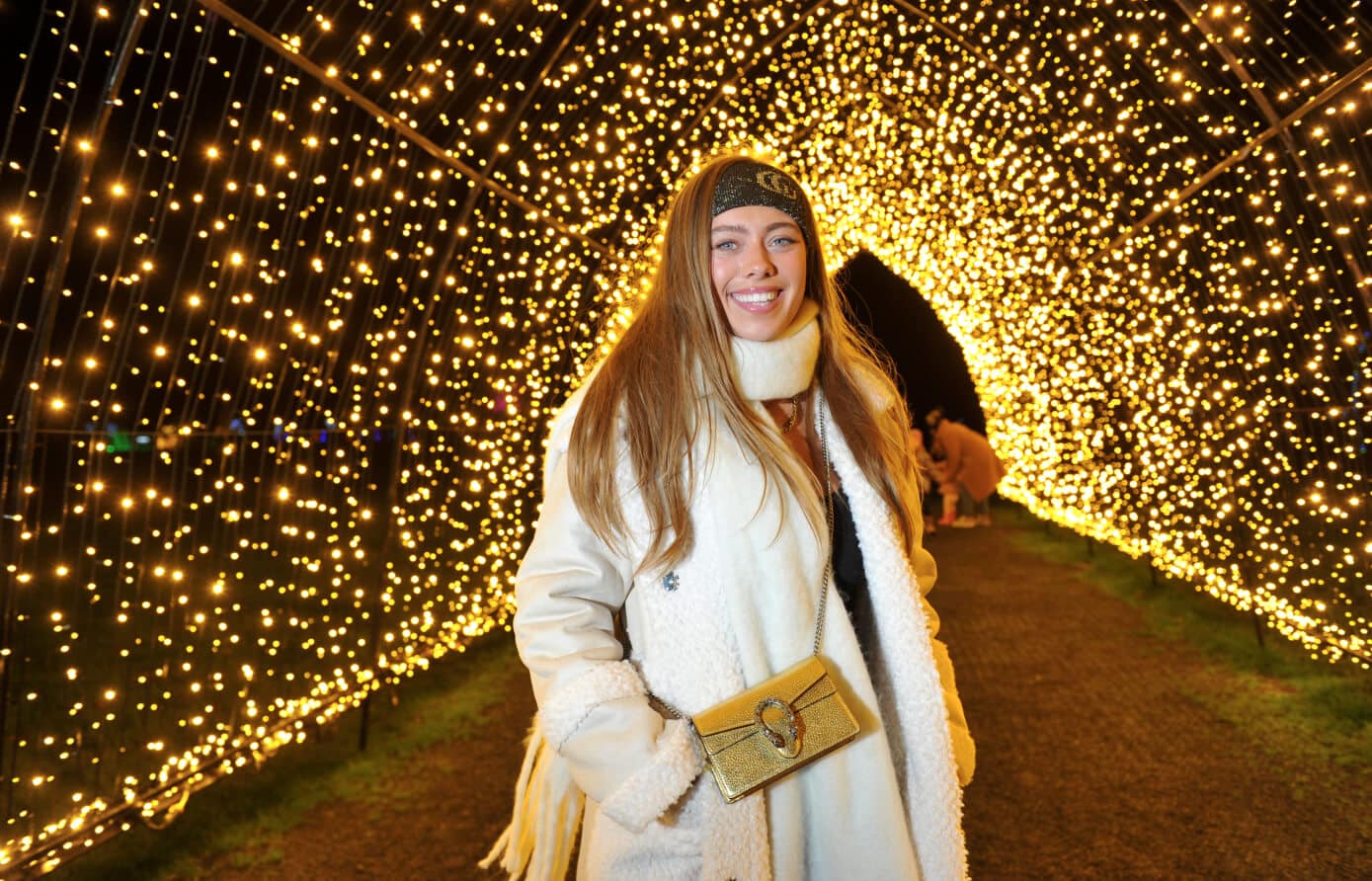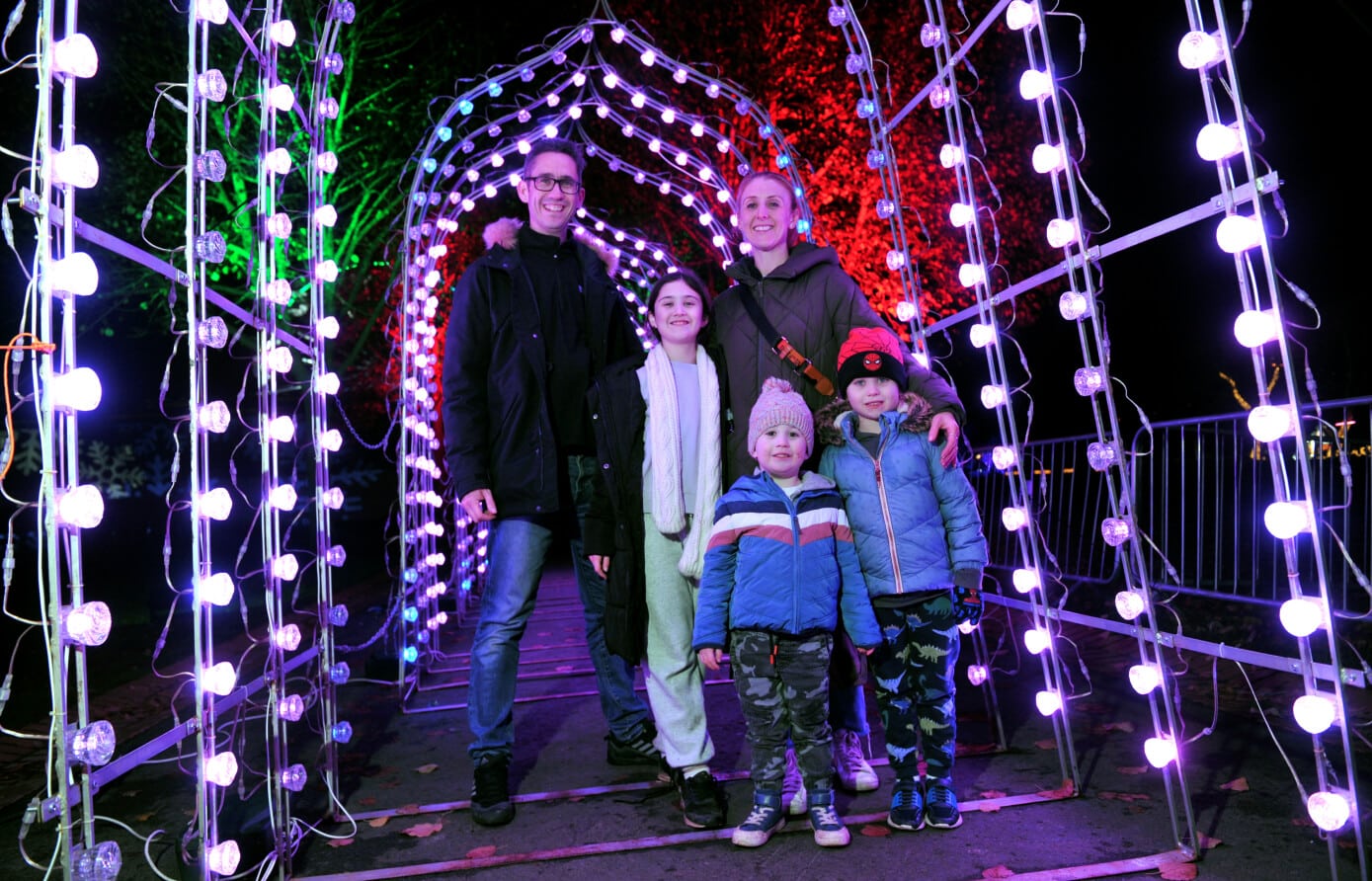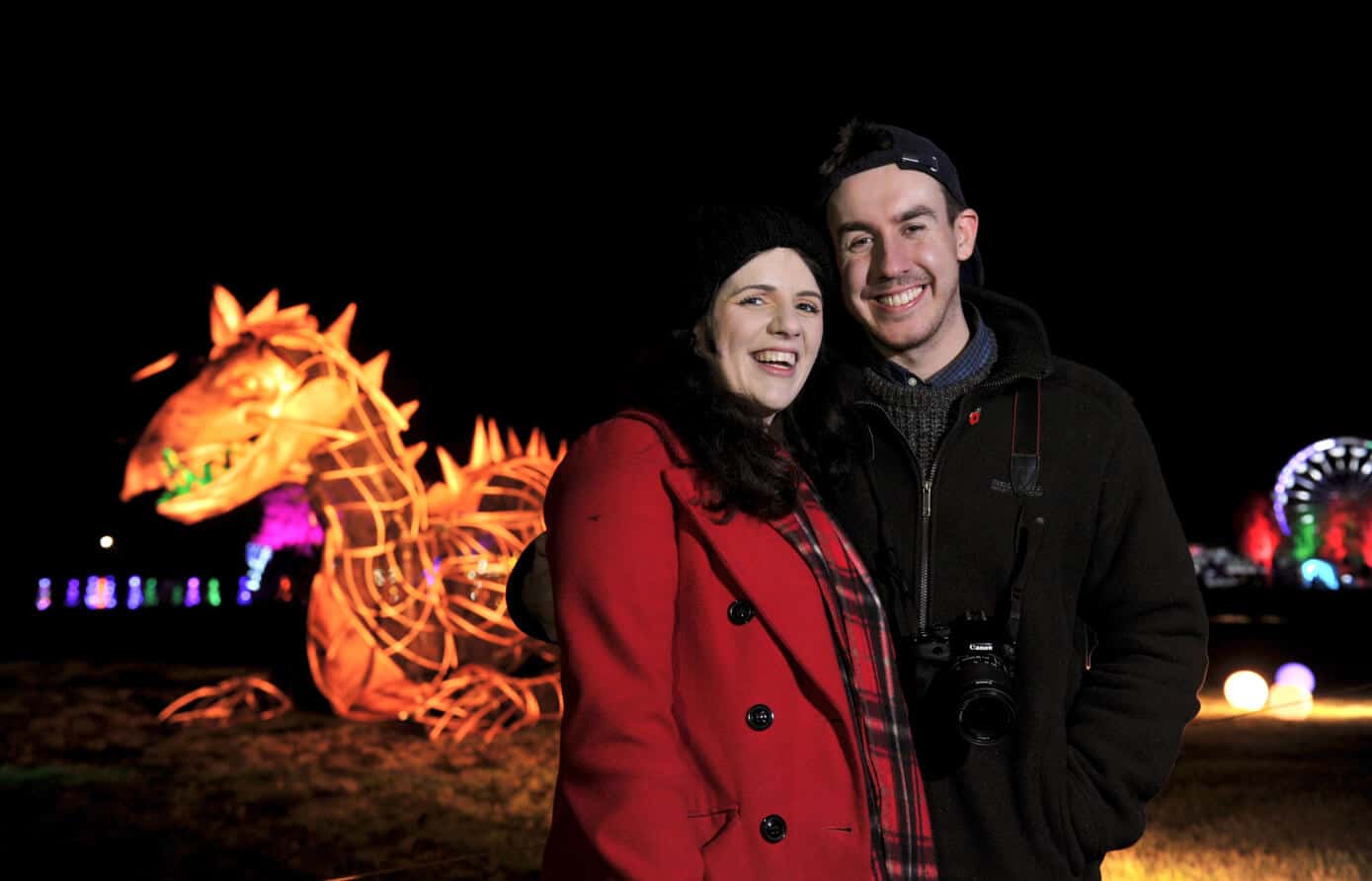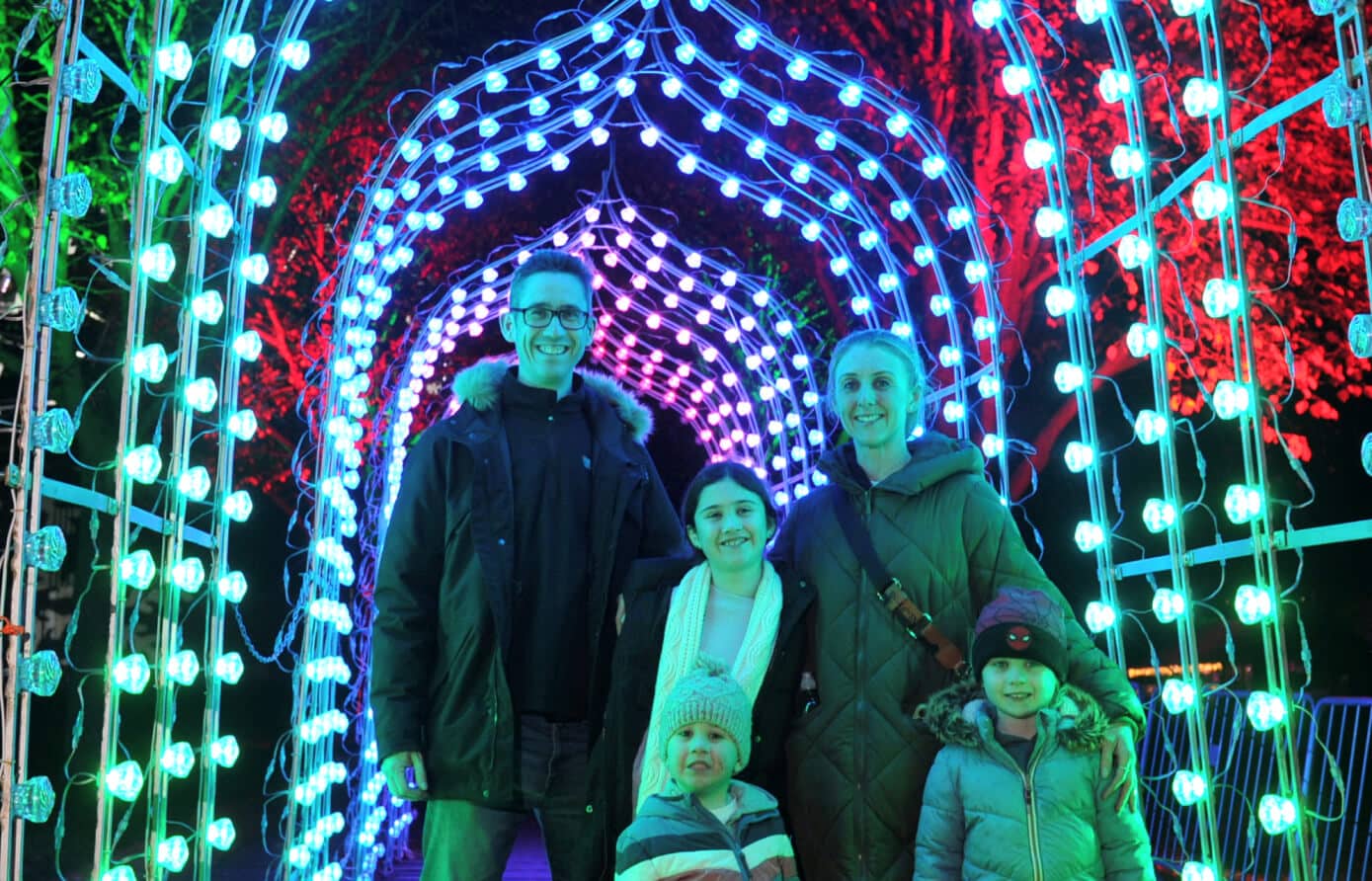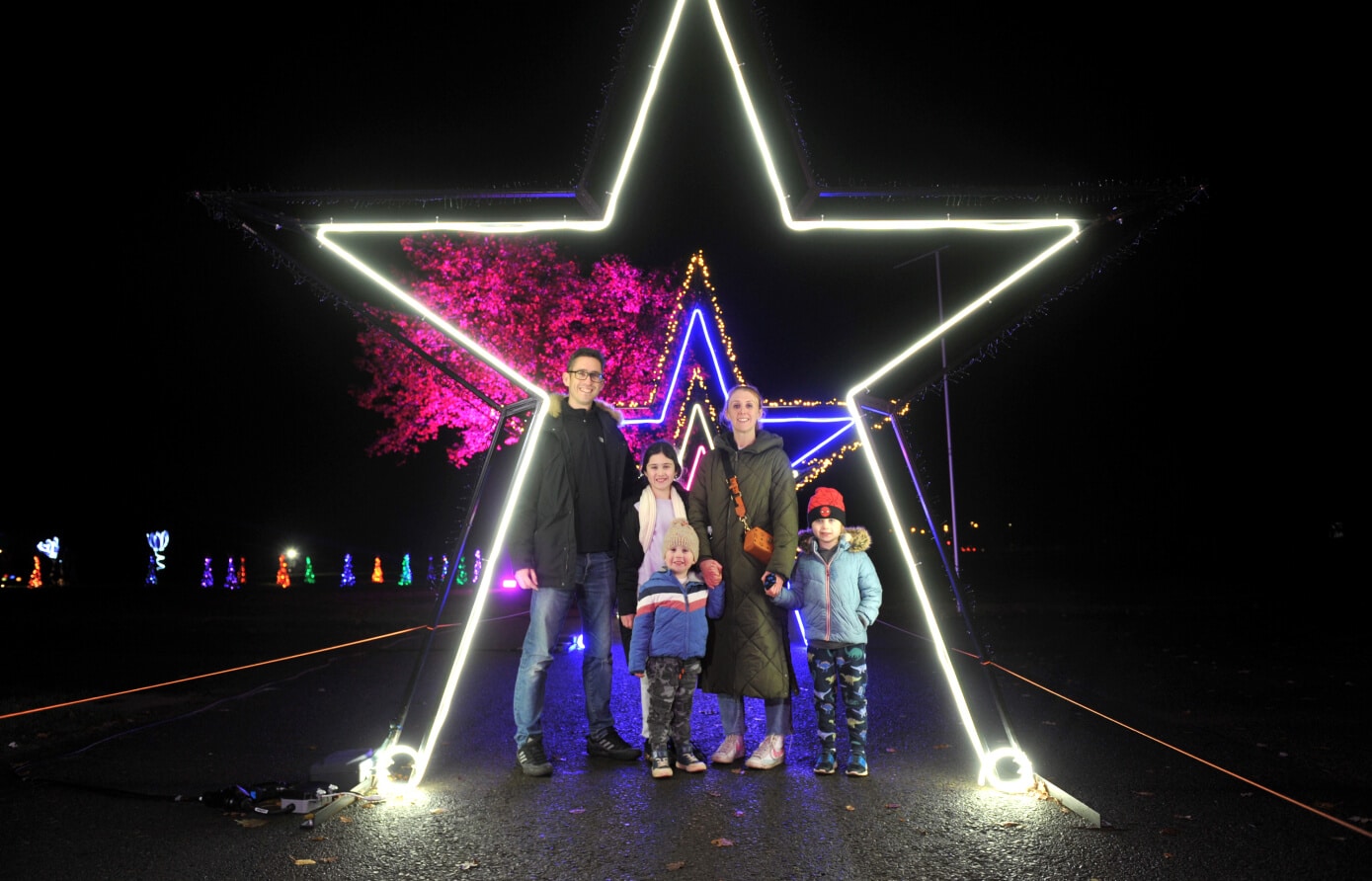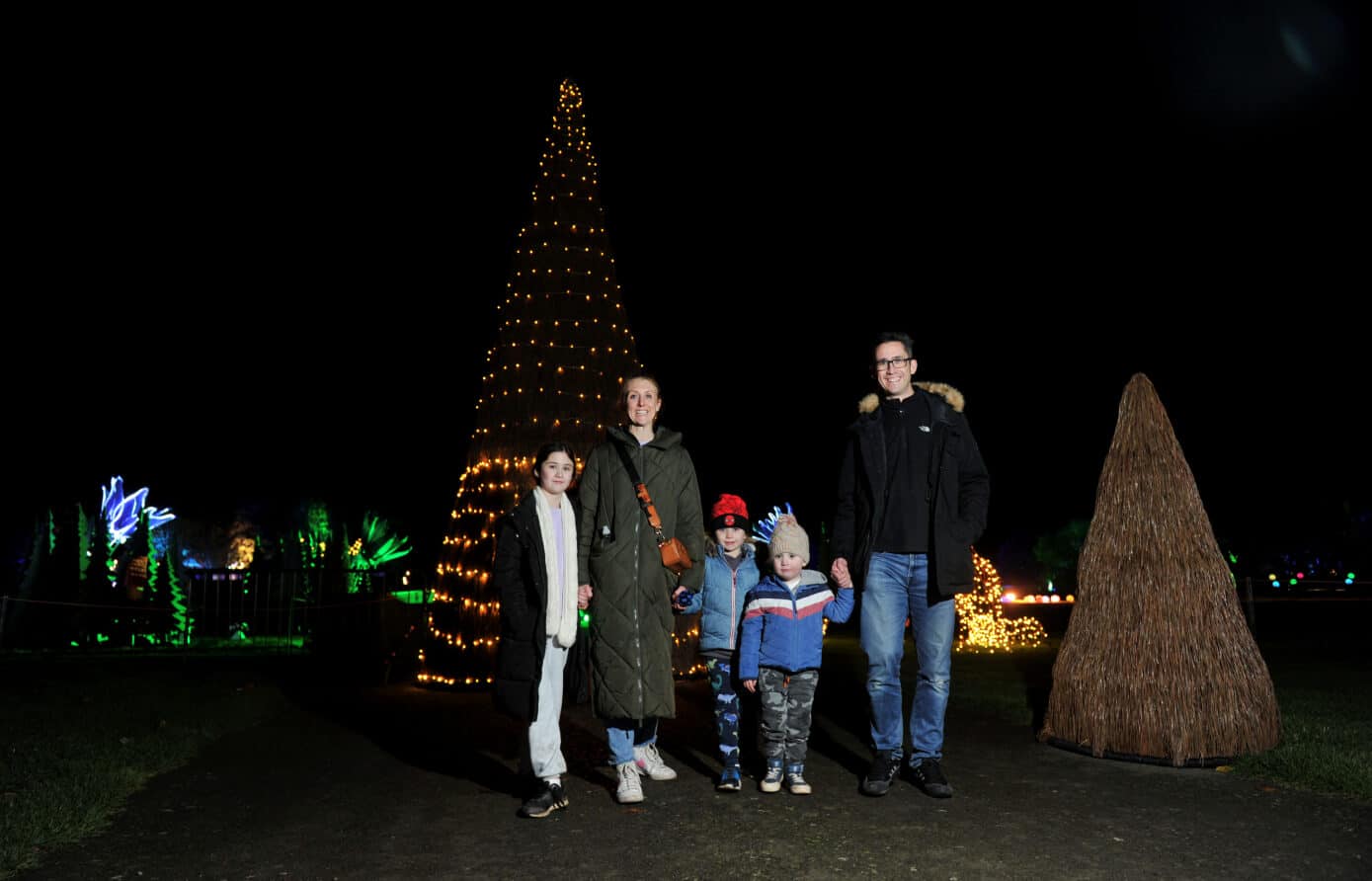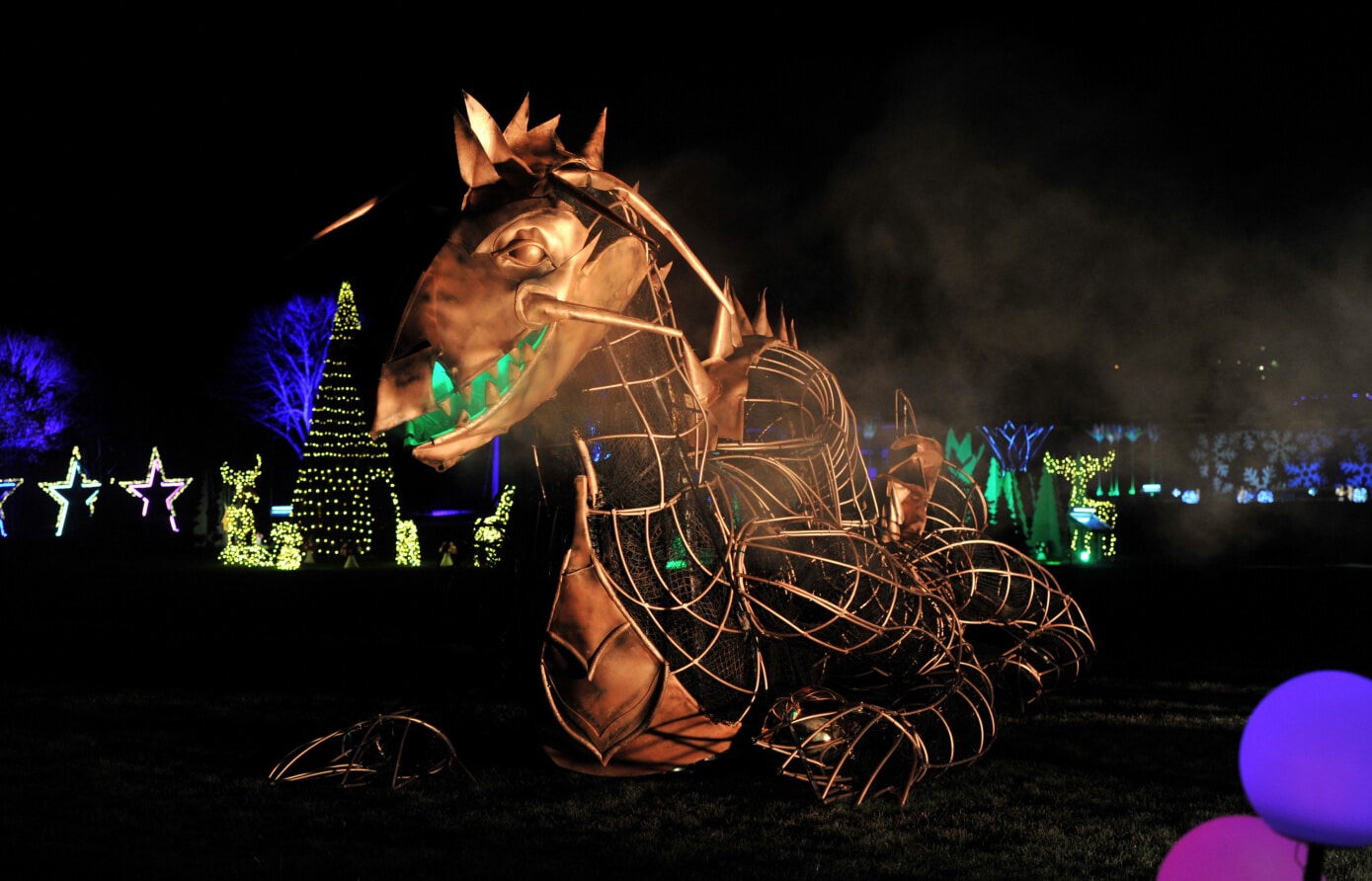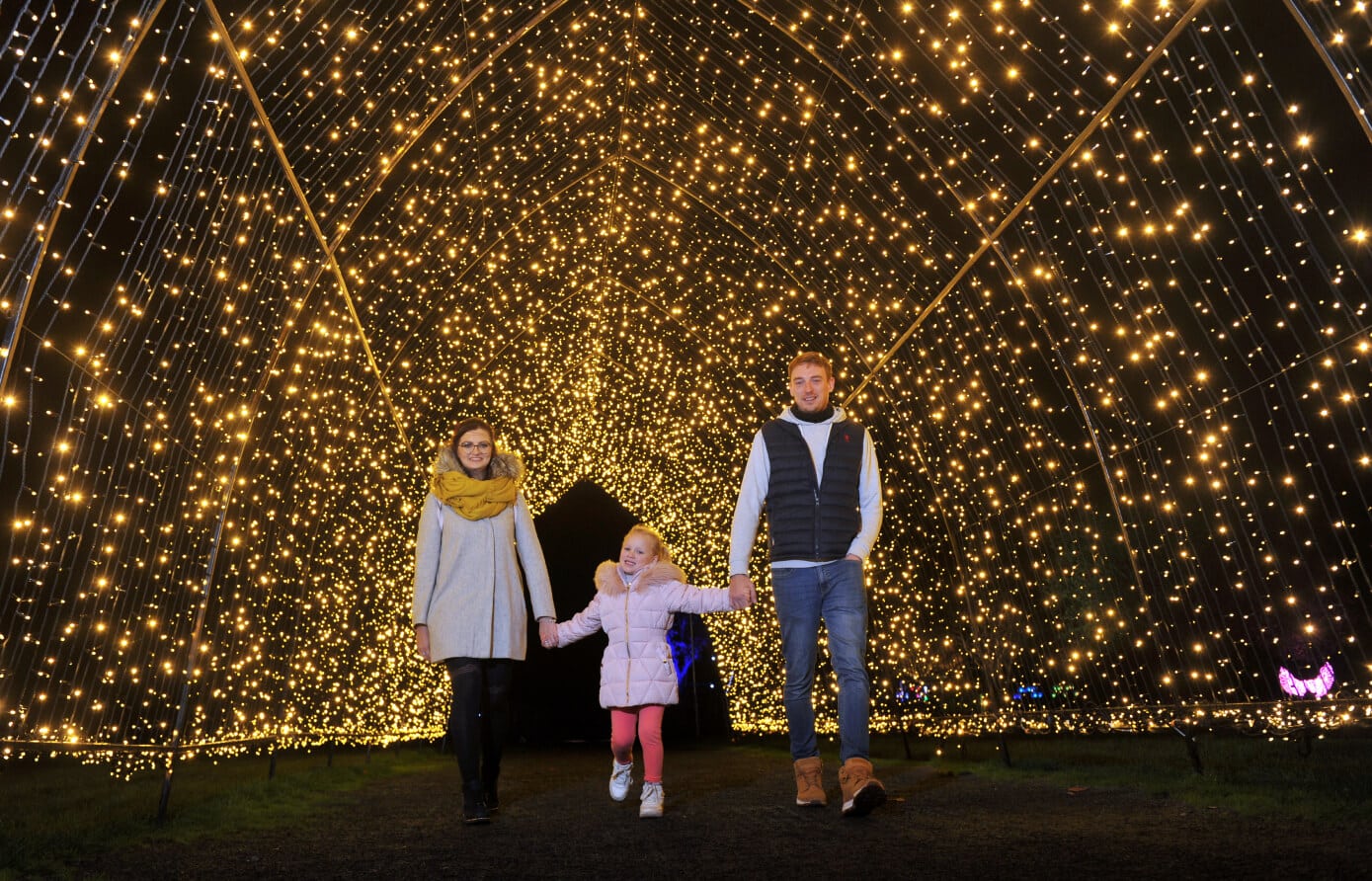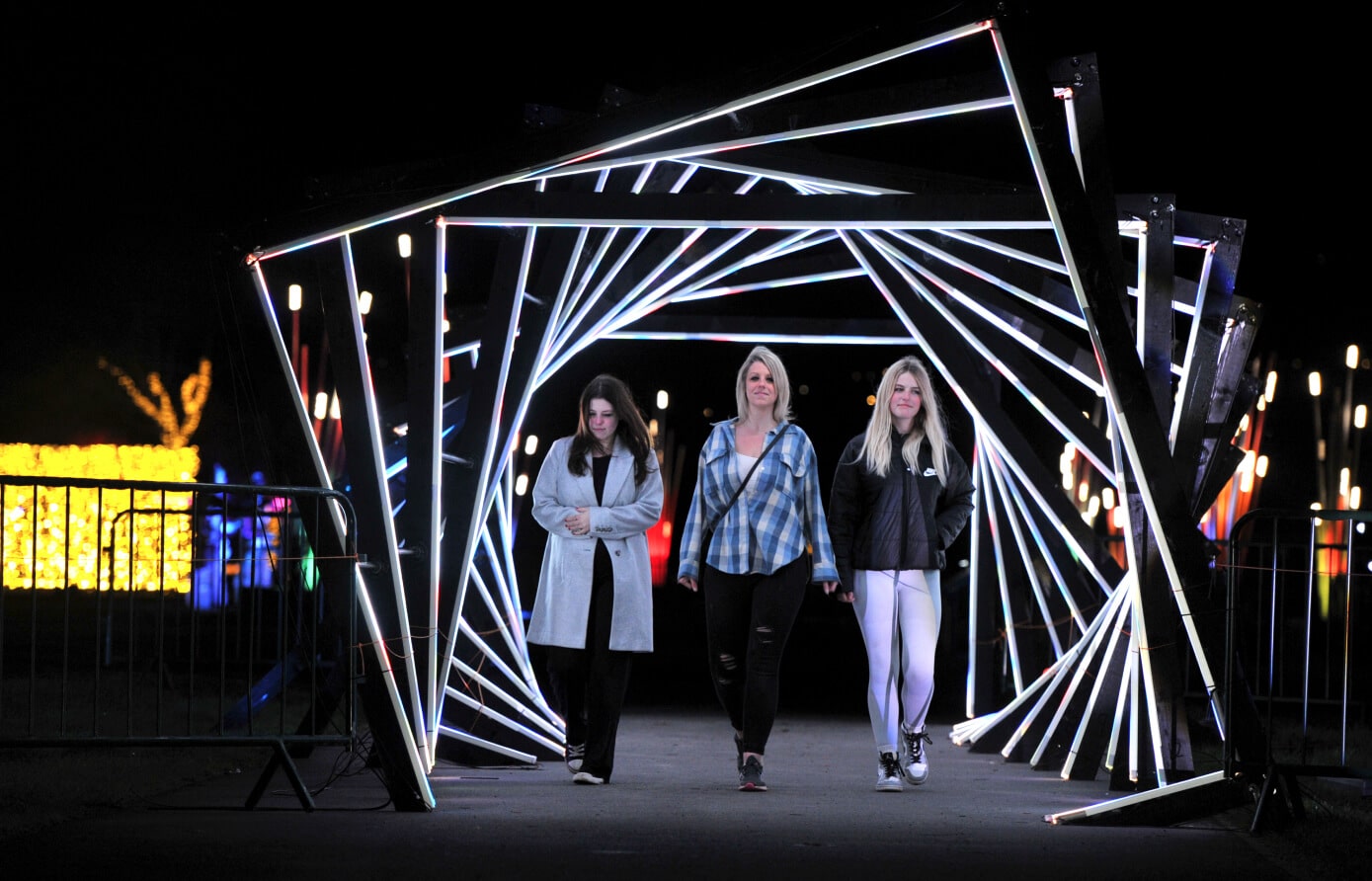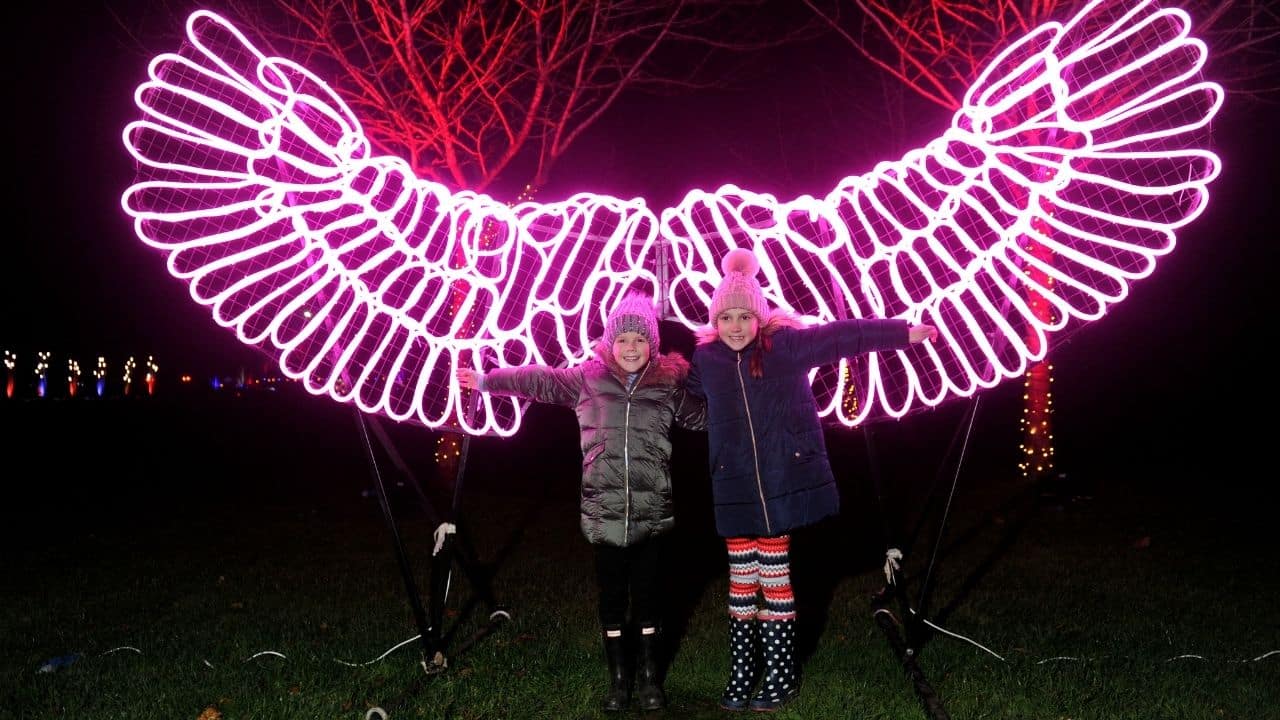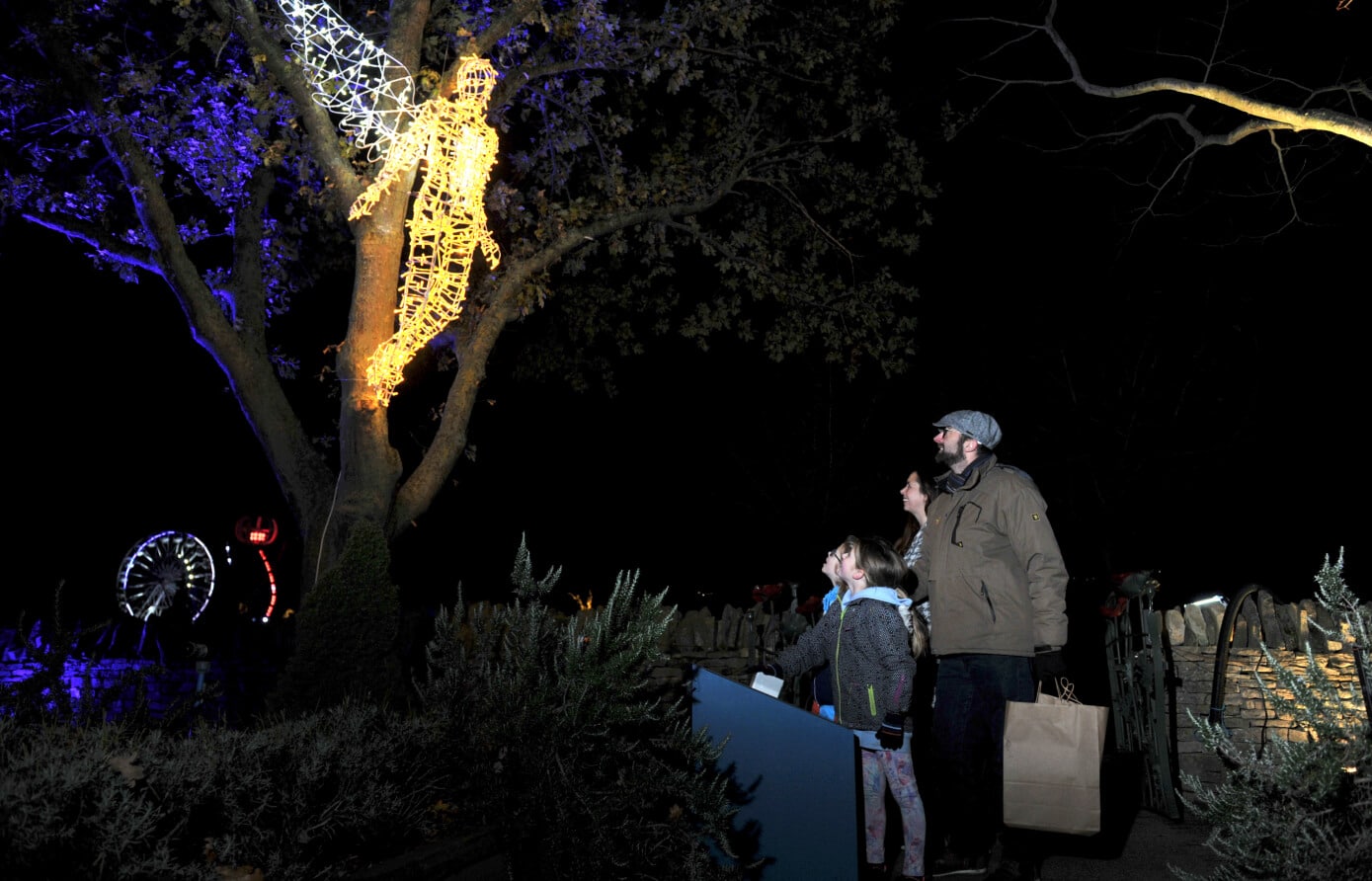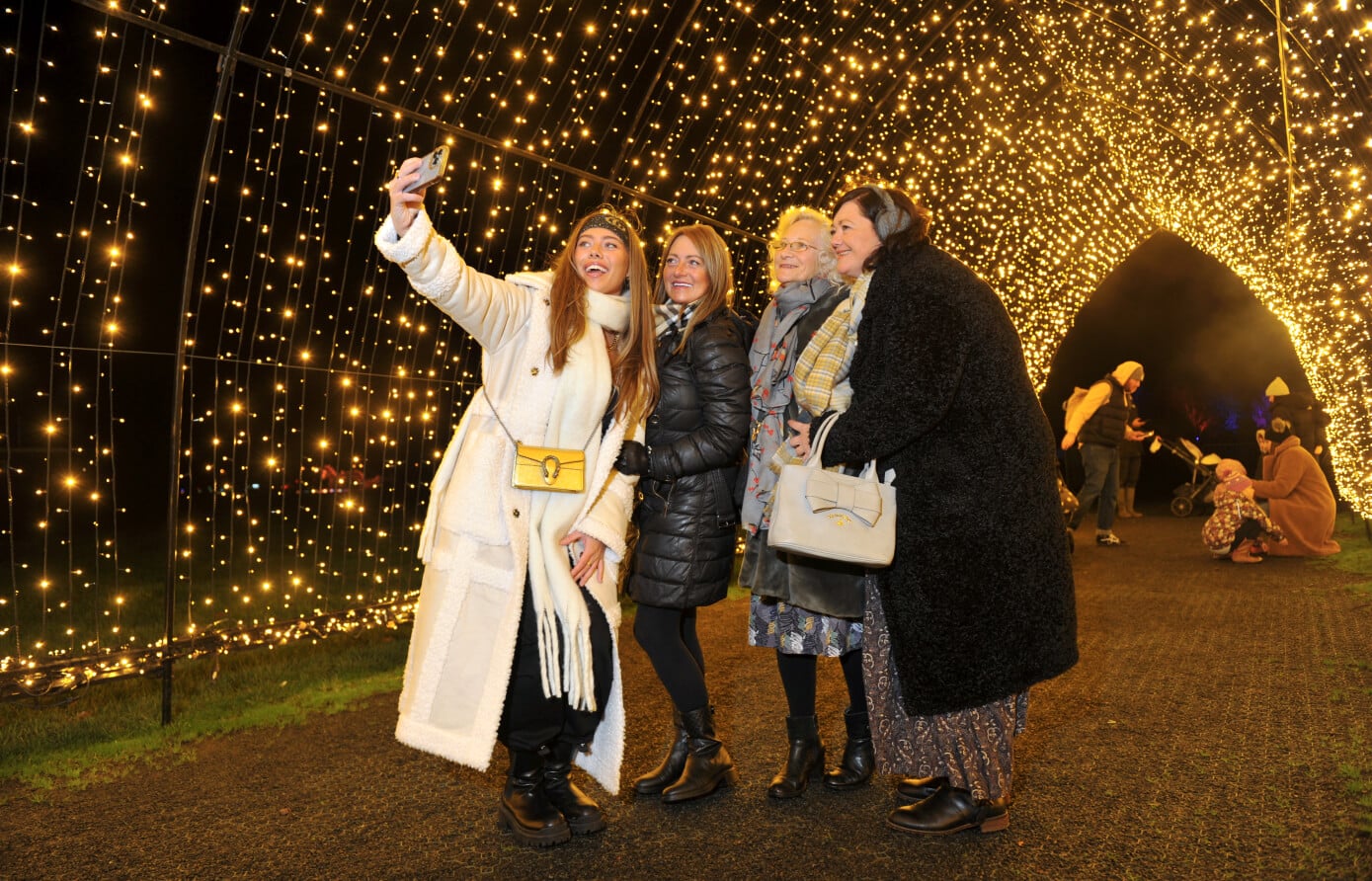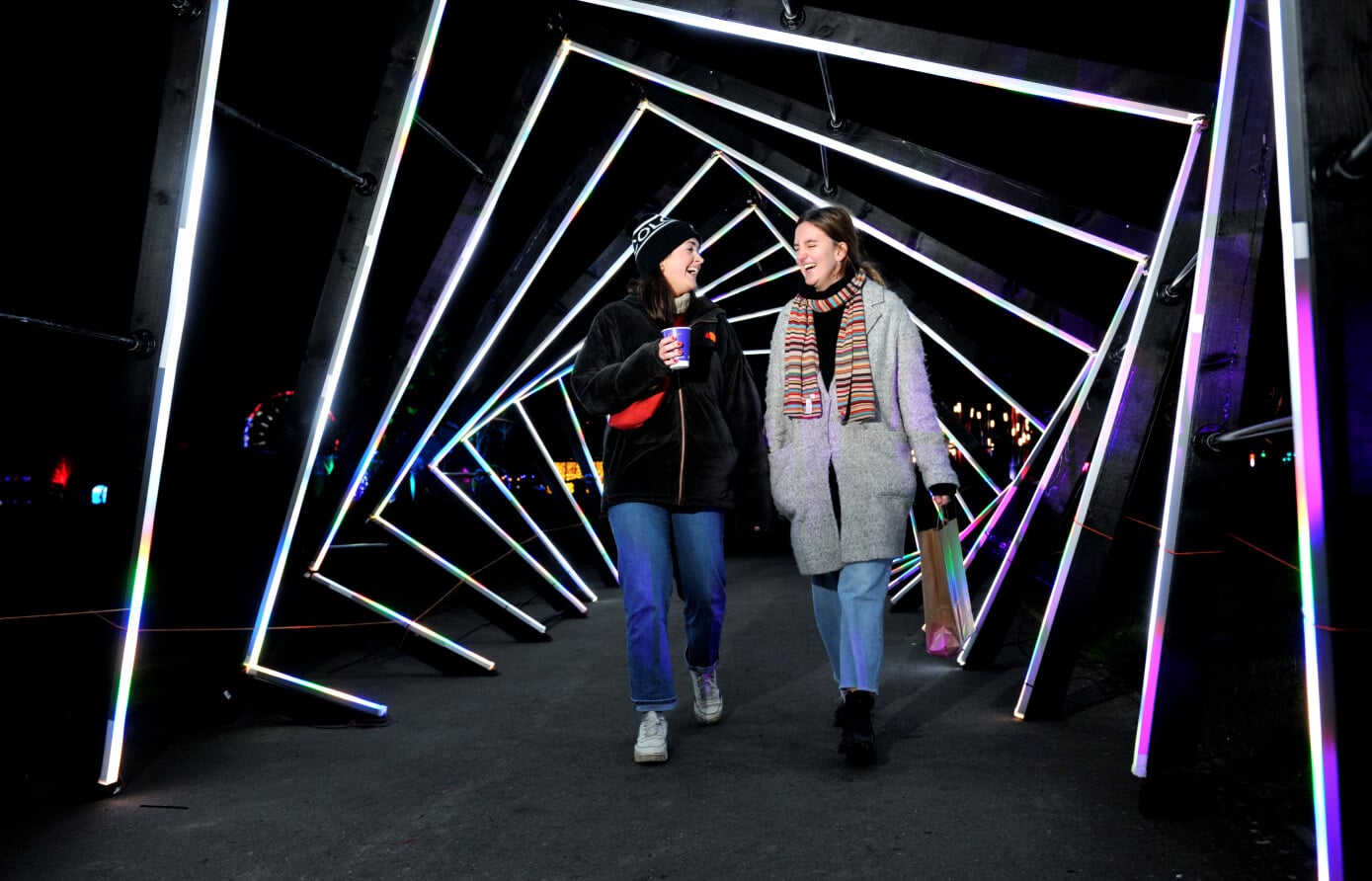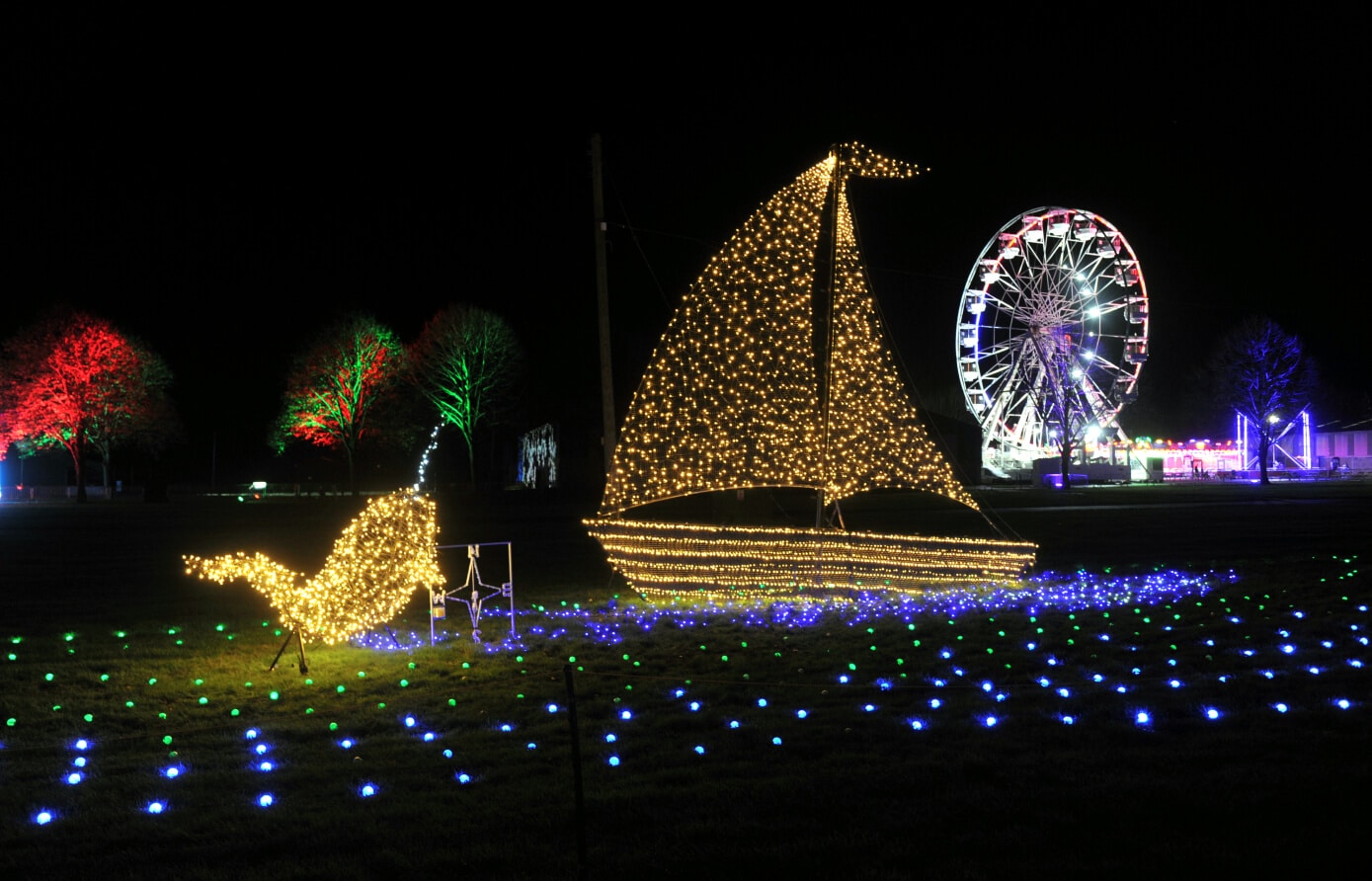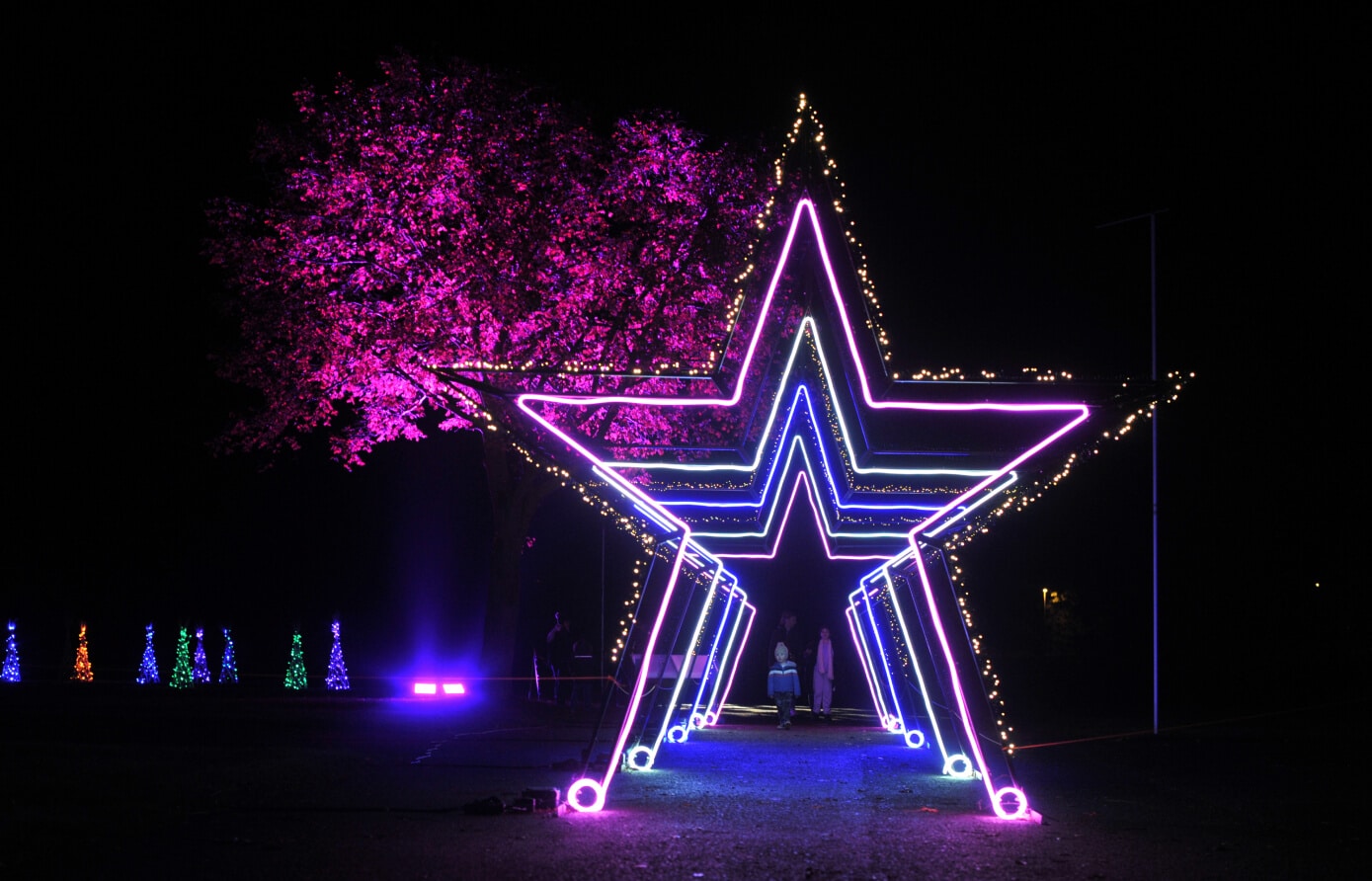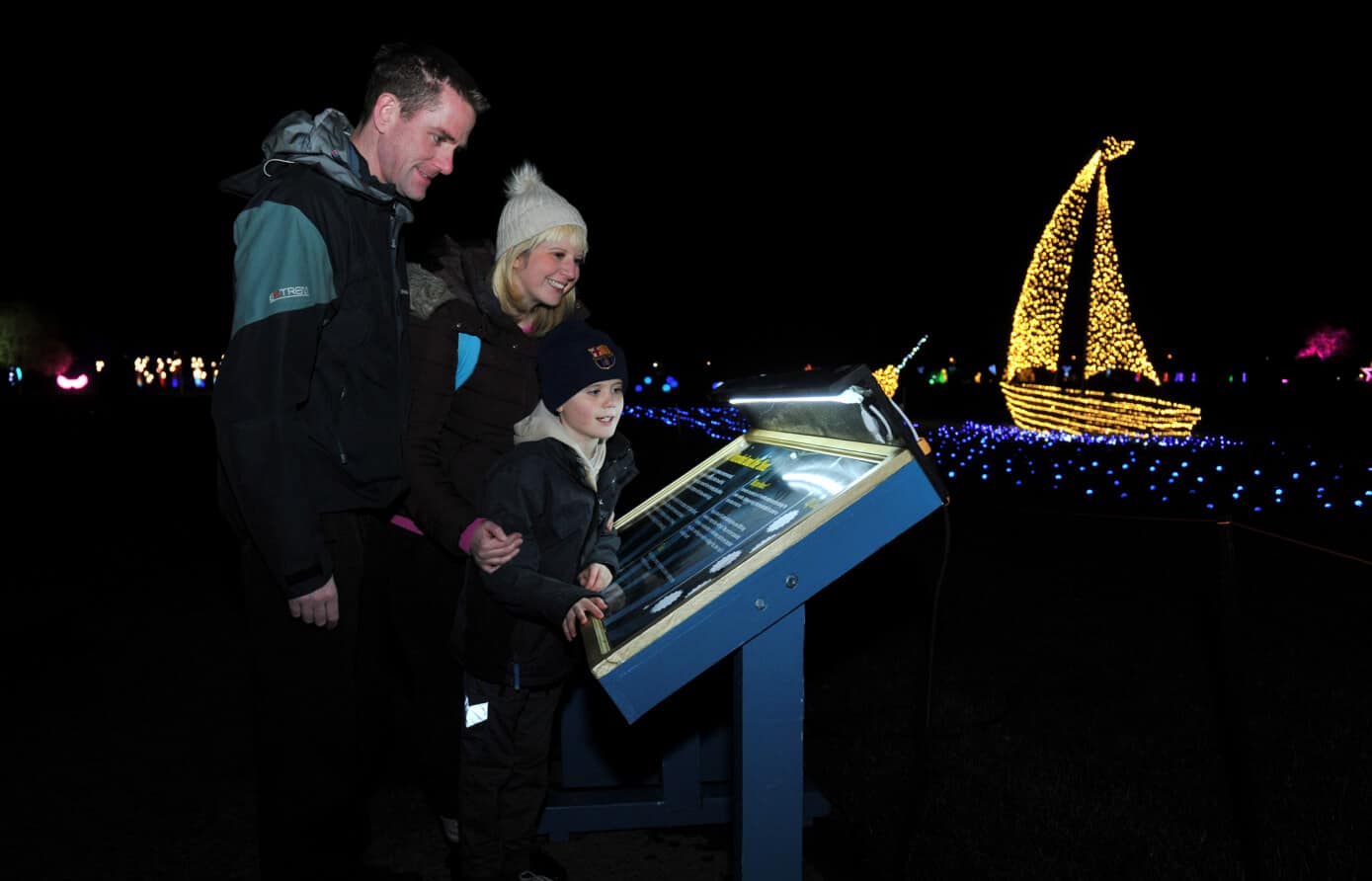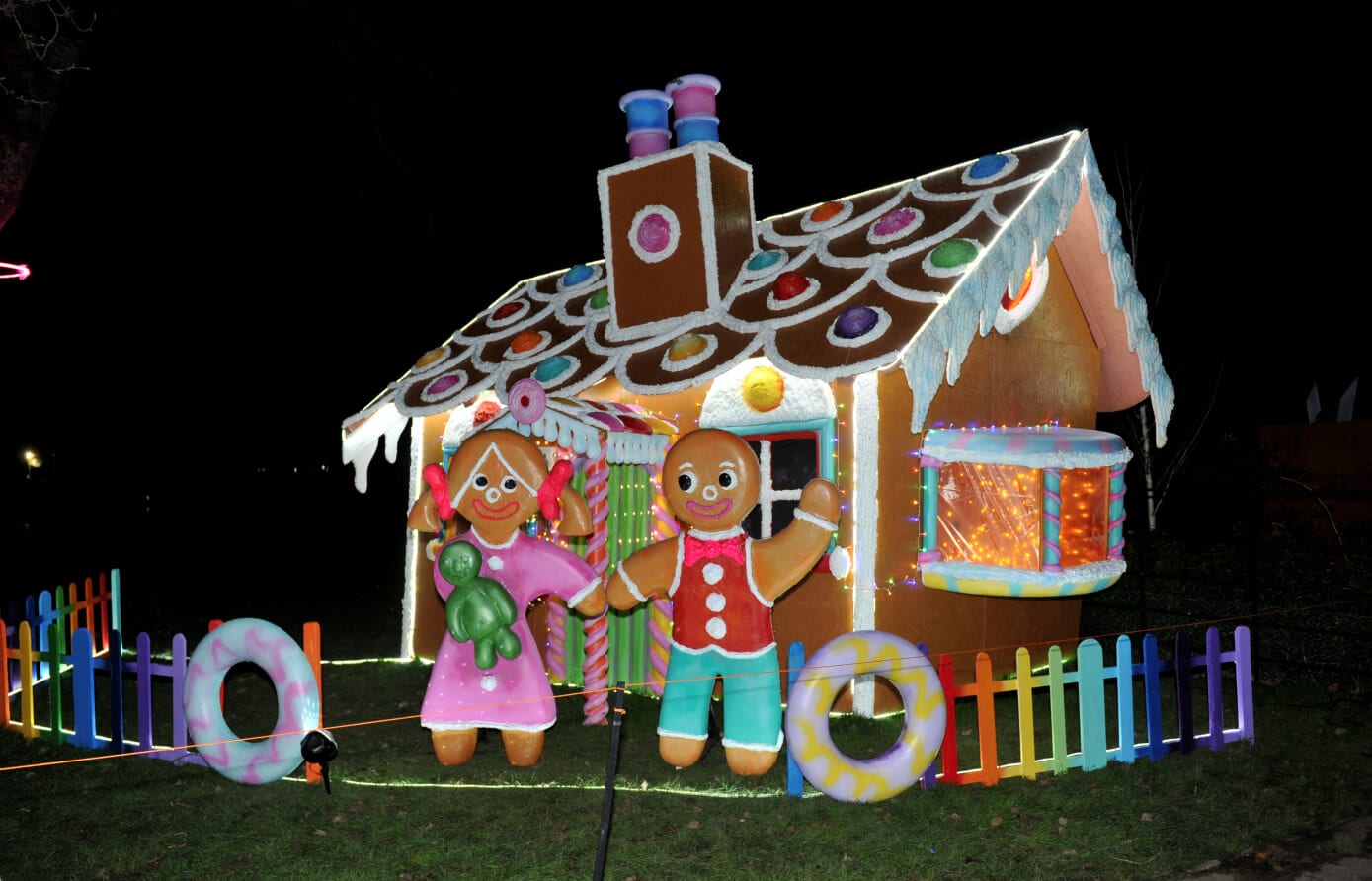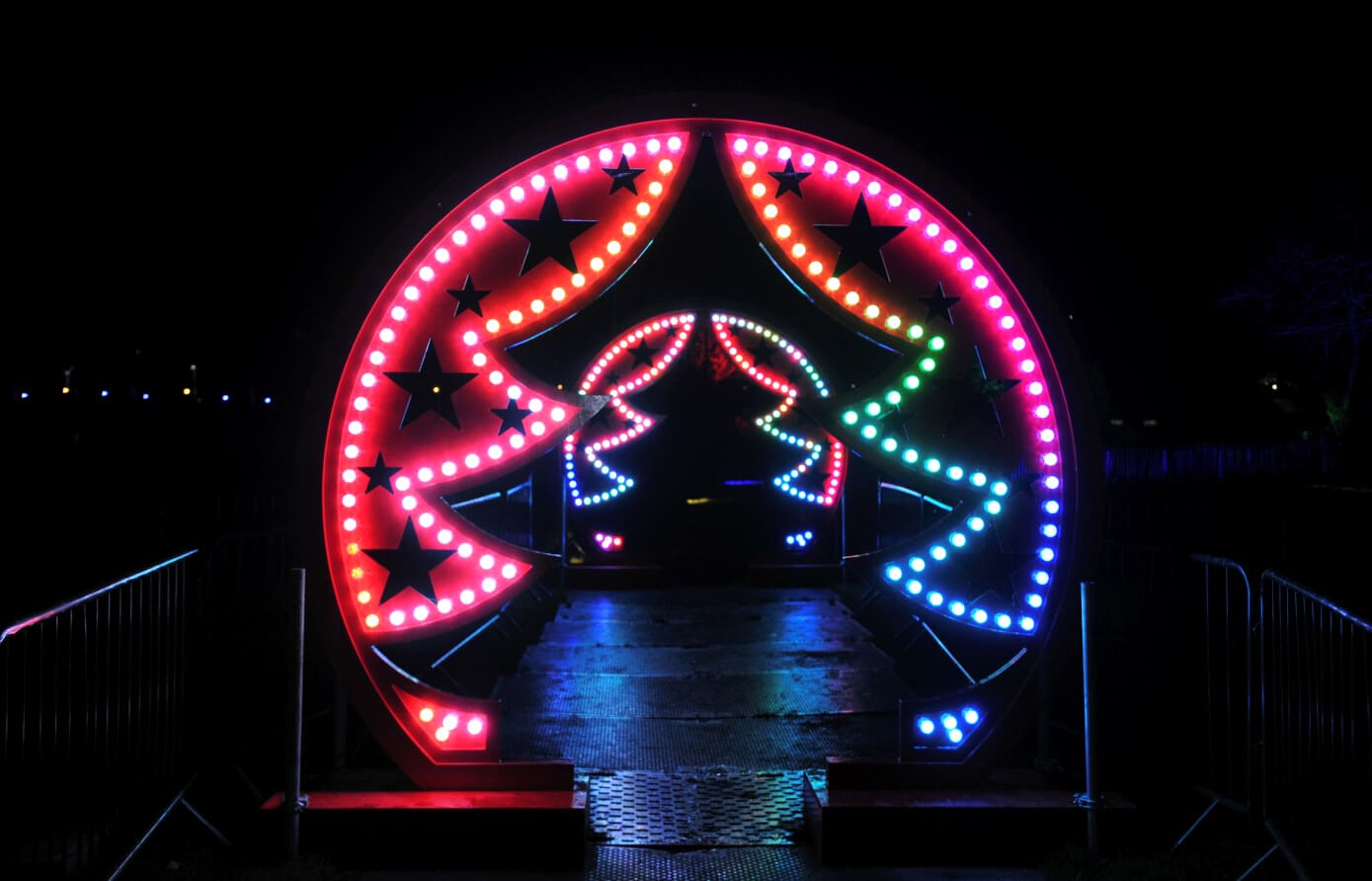 Quick Facts

The Illuminated Light Trail launches on 24th November 2023 and runs until the 6th January 2024.
Ticket prices range from £6.60 - £22.00, under 3's go free. Sessions take place every 15 minutes, booking slots are available from 4:30pm - 7:30pm.
The Light Trail will be closed on the following dates: 27th 28th, 29th, 30th November and 4th, 5th, 6th, 7th, 25th and 26th December 2023.
The Light Trail is wheelchair friendly - please head to our FAQ's page for more information.
Please wear warm and suitable clothing as the Light Trail is outdoors.
If booking alongside other attractions, please see our example timings on our FAQ's page.
Dog Friendly Light Trail Sessions

Our much loved Dog Friendly Light Trail sessions are back and taking place on the 11th, 12th and 28th December 2023. Bring your pooch along, explore the great outdoors and celebrate the most wonderful time of the year with the most wonderful member of your family! What's more, you and your four-legged friend will be able to relax in our Food Quarter, Bar and Ice Cafe after your adventure for a post-walk treat.

Waste bins and water bowls will be dotted around the trail during our dog-friendly sessions, and we ask that dogs be kept on leads at all times.
Sensory Friendly Light Trail Session

We are proud to announce that our Sensory Friendly Session for our Illuminated Light Trail will be returning for a second year.

This session will enable visitors with additional needs to experience our attraction in a comfortable and non-threatening environment.

To make these events as relaxing as possible lights will be raised with any rapid movement reduced, noise and music will be reduced, and capacity will be capped to allow visitors to move around the spaces as freely as possible.

Our Sensory Friendly Light Trail Session will be taking place on Monday 18th December 2023 at 4:15pm.
The Golden Snowflake

Winter Glow's Illuminated Light Trail is back for 2023 and is bigger, brighter and better than ever with a brand-new storyline!

'The Golden Snowflake' will take visitors on an exciting journey with Jingle the Elf as he visits old friends and discovers new places in his quest to bring the Golden Snowflake home.

One night just before Christmas, Jingle is making his way home from Santa's workshop when it begins to snow. He notices a snowflake that is different to the rest, this one is golden. Mesmerised by the sparkle of the golden snowflake, Jingle decides he must bring it home and begins to follow as it is picked up by the wind and carried far across the North Pole.

Jingle is determined to bring the golden snowflake home for all the elf friends to see, but they just want him to return home safely. Join Jingle on his snowflake quest and help him return home to his friends in time for Christmas. Discover new places and old friends, battle treacherous storms and make your way across the North Pole.

This heart-warming winter adventure celebrates individuality whilst recognising the importance of coming together to create great things. Like us, snowflakes are all created differently but together create something beautiful, snow.

Book your tickets now and join Jingle on his journey to find the Golden Snowflake.
---
Take a look around the 2022 Illuminated Light Trail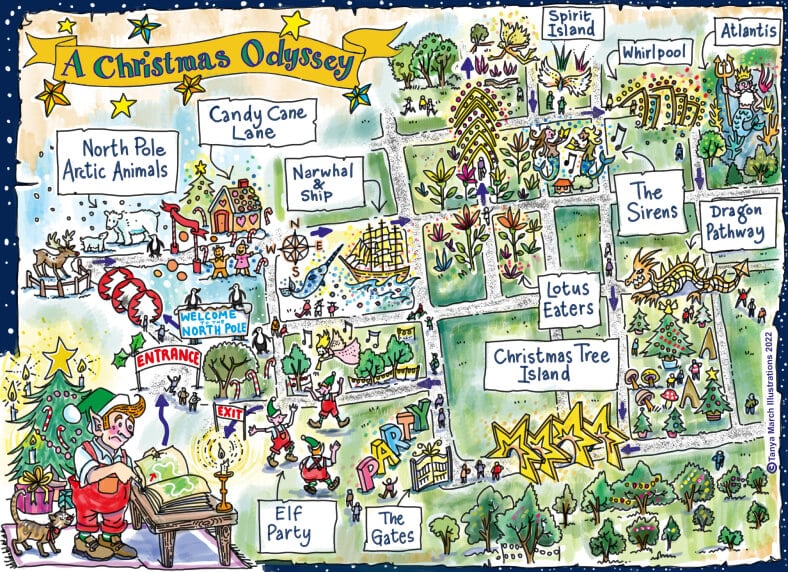 "The Iluminated Light Trail was beautifully presented, it really captured the twinkly nature of Xmas, a lovely walk round."
Each element of our Light Trail is unique and features beautiful immersive displays for you to enjoy, and as one of Worcestershire's staple Christmas events, it's the perfect way to celebrate Christmas 2023.
---
---
---
Our FAQs page features lots of helpful information about all of our attractions. Please Contact Us if you have any other questions.
---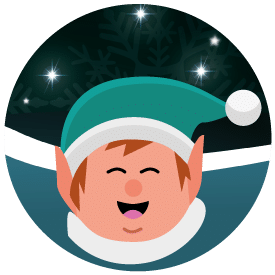 Jingle the Elf Recommends
"If you plan to take a super Winter Glow adventure and book multiple experiences, our advice is to book them carefully in order. So for example – Ice skating mid-morning, lunch in the Food Quarter, followed by a personalised visit to Santa's Grotto, then finally head on out on the Illuminated Light Trail."
You Might Also Be Interested In