It's that time of the year where we're looking forward to the winter and impending festive season. For the ideal family activity to get you in the Christmas mood, Winter Glow's Christmas light experience, the Odyssey illuminated light trail is an effortless choice.
Back bigger and better than ever before, it's a beautiful exhibition designed to delight, inspire and awe, getting you well and truly into the festive spirit.
Here we take a look at just why you need to head to Winter Glow and what you and your family can expect while you are there.
What is the Christmas light experience?
The Winter Glow Christmas light experience is a stunning winter immersive experience that needs to be seen to be appreciated.
An awe-inspiring display of lights that surround you and entice you in, they change colour and create stunning visuals for you to look at.
The light experience has only improved year after year, with not only the popularity increasing but the sheer scale of what you can enjoy also growing exponentially.
The Christmas light show showcases a host of beautiful structures, installations and illuminations that have been specially created by the Winter Glow's very own team of talented creative artists, lighting designers and craftspersons.
Each year there is a special theme that includes sculptures, music, and many interactive elements for the whole family to enjoy.
What is the Christmas light experience theme for 2022?
For 2022, the Christmas Light Trail has a brand new theme, "A Christmas Odyssey" and enables you to explore the Showground where you will be transported from the depths of ancient Atlantis to the fanciful shores of festive islands.
A creative Christmassy masterpiece, it offers a real experience of escapism ideal for getting you in the mood for festivities.
Why do we love and recommend the Christmas lights experience for the whole family?
There's something for everyone to enjoy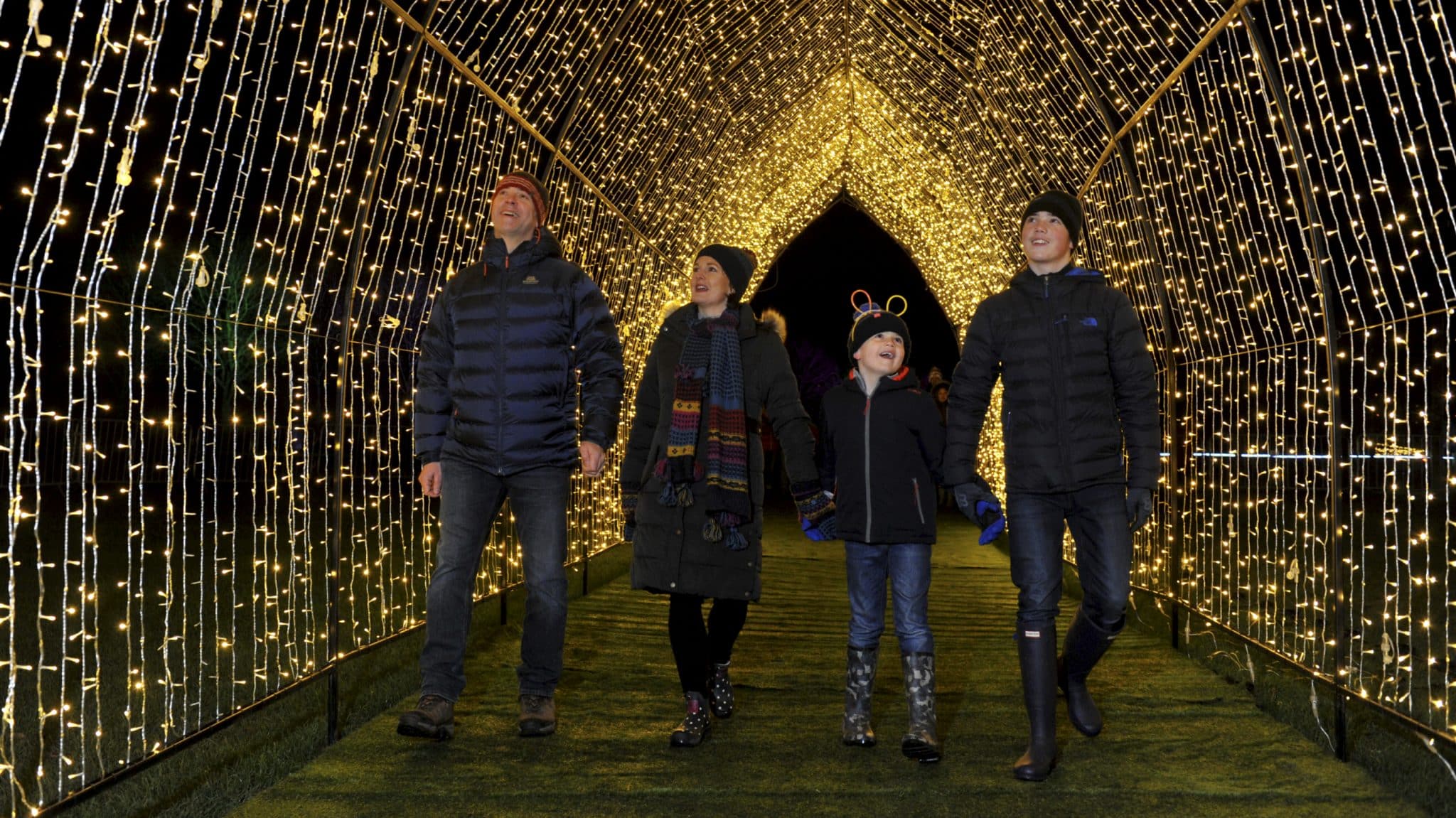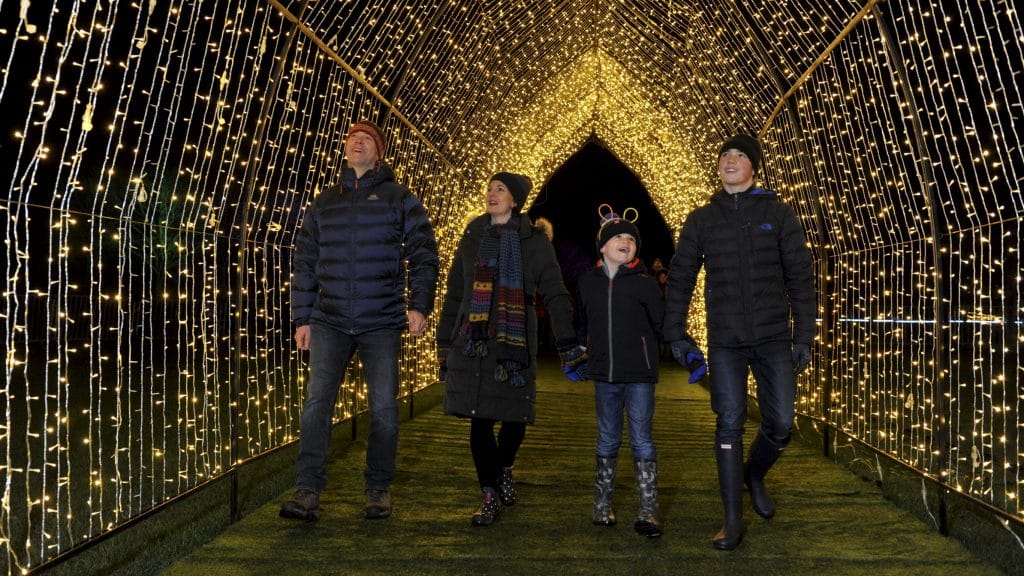 Interactive and immersive with a host of festive fun, younger guests to the light trail are invited to join Jingle the Elf on his quest to find his five missing elves, solve clues and make discoveries.
Whilst older visitors follow the Light Trail narrative, identifying the fun and festive Christmas twists made to the classical Odyssey storyline.
Having activities for children and adults alike, it makes it the perfect activity for the whole family, ensuring no one is bored along the way.
There are dog-friendly sessions
Who says you need to leave your furry pal out when it comes to Christmas? After all, your dog is a part of your family!
The Winter Glow Christmas Lights experience has a range of dog-friendly sessions taking place on the 13th and 28th of December and the 1st of January 2023.
Bring your pooch and you can all explore the trail, taking in the sights before heading to the Food Quarter, Bar and Skate Cafe for some post-walk snacks.
You can enjoy delicious food and drink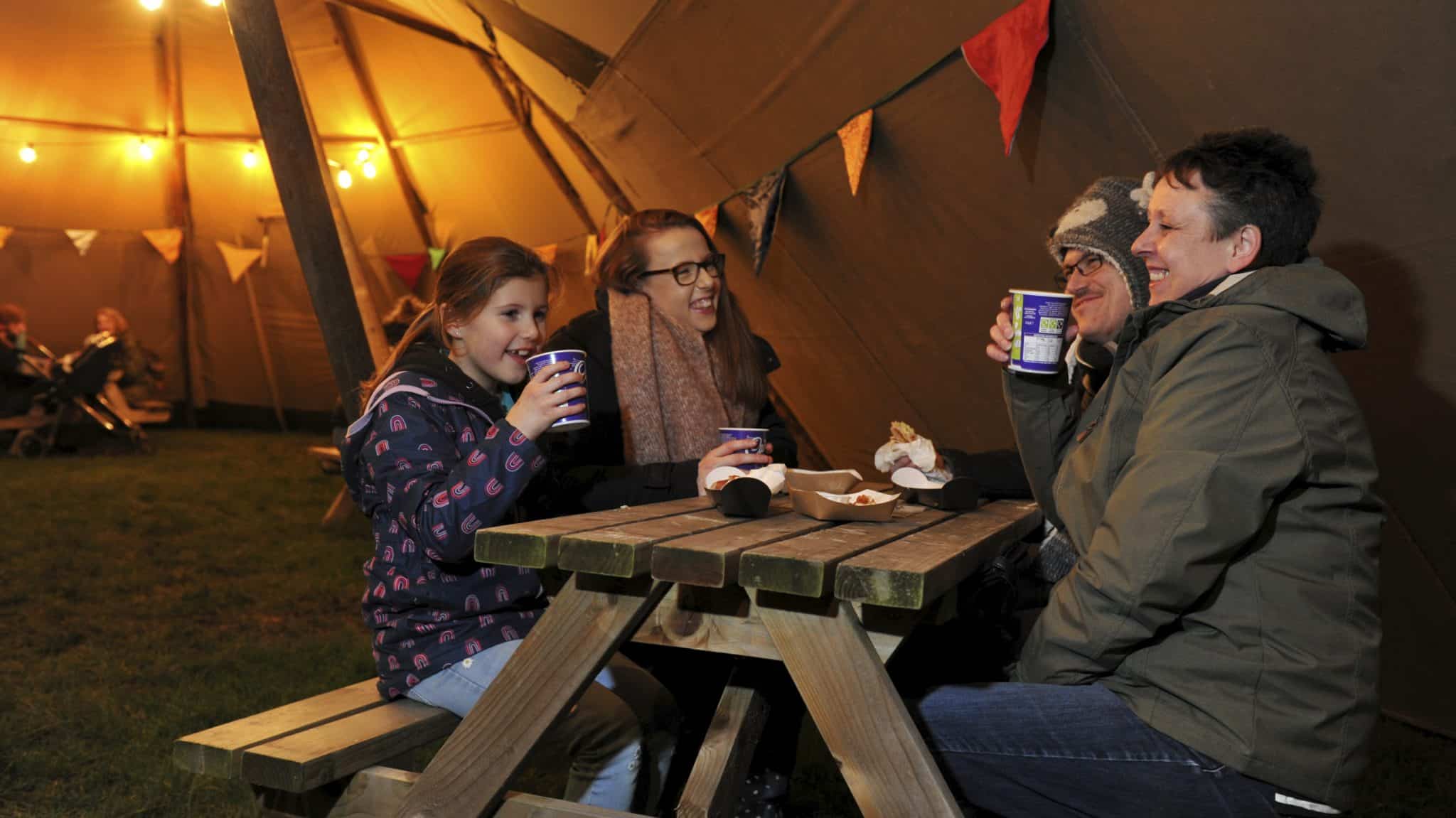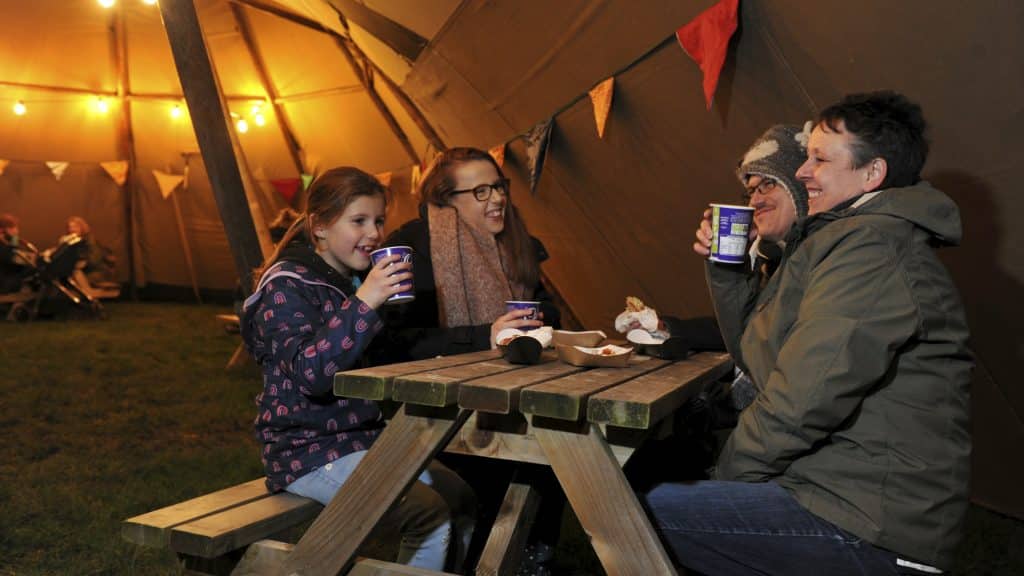 What would the festive season be without some mouthwatering Christmas treats to enjoy?
Head to the Food Quarter, Ice Cafe or Jingle's Winter bar where you can tuck into a sit-down meal or a bite to eat on the go as you experience the lights in all their glory.
You can sip on a delicious mulled wine with hot chocolate or juice for the little ones and feel yourself fully immersed in the seasonal spirit.
You can also enjoy a host of other Winter Glow activities
Once you have taken the time to explore the Winter Lights trail, make sure to take advantage of the other fantastic Winter Glow activities on offer.
You could take the kids for a personalised Santa experience, or perhaps you could all head to the ice skating rink to show off your skills.
If you want to take your experience to new heights, make your way to the giant observation wheel where you have unrivalled views of the stunning lights from above.
It's something the whole family is guaranteed to enjoy!
How to book
You can book your Christmas Odyssey Illuminated Light Trail session and all our other events on our website. It's the perfect way to spend a family day together this winter and we look forward to seeing you there.