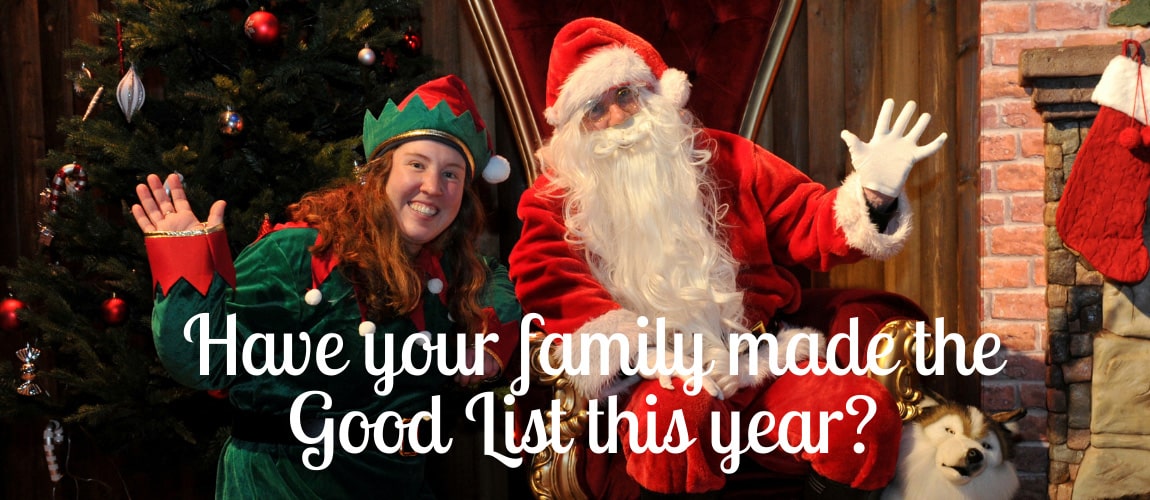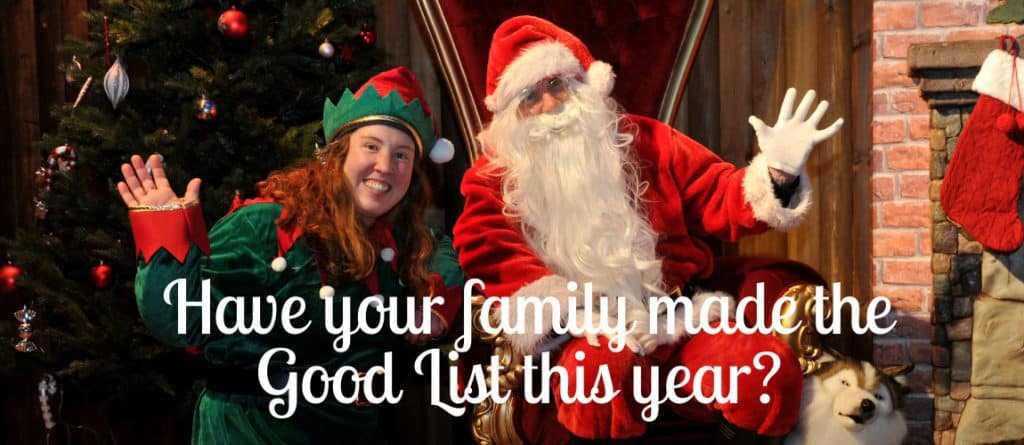 Allow us to transport you to a festive wonderland, full of immersive adventures and Christmas delights with our Personalised Santa Experiences!
FREE entry to Market, Food Quarter, Cafe & Bar – FREE Parking.
A truly wondrous journey awaits you this Christmas at the Three Counties Showground, Malvern, Worcestershire. Join Santa and his Elves on this fantastical adventure and allow them to introduce you to a magical world of festive spectacles and unparalleled entertainment. Our unique 2022 Santa's grotto experience begins with a special letter from Santa Claus and invites you to celebrate Christmas together as a family this winter and make memories to last you a lifetime.
Dates from 25th November – 24th December
The Invitation

Imagine your child's excitement when they receive a personalised letter from Father Christmas* requesting that they visit him and help his elves this Christmas! Look out for the wax sealed letter dropping through your letter box this winter to mark the official beginning of your Winter Glow adventure!
The Winter Village

Join the elves in a new immersive experience for 2022. You will begin your journey in our Winter Village where you will complete Jingle's Cheeky Challenges, discover hidden Christmas delights, seek out our hidden elves and marvel at our festive street performers.
The Toy Workshop

When Santa's Head Elf calls your name, you will be invited into Santa's Toy Workshop – full to the brim with authentic toys, sights, sounds and smells! You will be welcomed by our team of elves and led on a journey to meet the big man himself – Father Christmas!
Meeting Father Christmas

Watch your child's eyes widen with astonishment as Father Christmas asks them personalised questions, and revel in their delight as they receive their very own Nice List Certificate. Plus a special gift picked out by Father Christmas himself!** Will you find him in his office, living room, or preparing his sleigh in the sleigh room?
Mrs Claus' Bakery

After your visit with Father Christmas, you will head to Mrs Claus' Bakery where each child will get to decorate their own Christmas biscuit and visit the old Traditional Sweet Shoppee***, before heading back out into the Winter Village where you can continue to enjoy our performers and festive atmosphere!
Santa's Post Office

Send your very own piece of Elf Mail to Father Christmas and post it through his North Pole Letter Box! This is the perfect opportunity for your children to write to Santa and tell him why they think they should be on the Nice List this year.
What's included in my ticket?

Each child receives:

A personalised invitation per family in the post*.
A personalised Nice List certificate.
A personalised visit with Father Christmas.
A gift chosen by Father Christmas**.
Time to explore Santa's Toy Workshop and Winter Village.
A biscuit decorating session in Mrs Claus' Bakery.
A small hot chocolate or alternative cold drink.
Time to enjoy the entertainment of our street performers.
Time to create festive crafts at Chrissy Mess Crafts.
Send your letter to Santa or his elves at the Post Office.
A chance to complete Jingle's Cheeky Challenges.

Each adult receives:

A small mulled wine or hot chocolate.

*Personalised invitations will only be sent for bookings made at least 14 days before your visit. One invitation is sent per booking / family.


**Children ages 0-2 receive a story book, children aged 3 – 12 receive a present, children 13 and over who book a ticket to include a present will receive a chocolate gift (only available in the Santa Experience).


***Items bought from the Sweet Shop will be charged additionally, and are not included within the ticket price.


Santa Experiences will not operate on 28th, 29th, 30th November and the 1st December 2022.
Need to know

Santa Experiences run from the 25th November 2022 to the 24th December 2022.
Please allow at least one hour if booking alongside other attractions. Check our FAQ's for attraction timing examples.
When selecting your tickets, you must include a base ticket (allows up to 1x adult and 1x child). You may then add on additional adult and child tickets to your order as required. Base tickets range from £45.50 – £48.50 depending on the date and time of your booking.
Santa Experiences will not operate on 28th, 29th, 30th November and the 1st December 2022.
---
Take a look around the new Santa Experience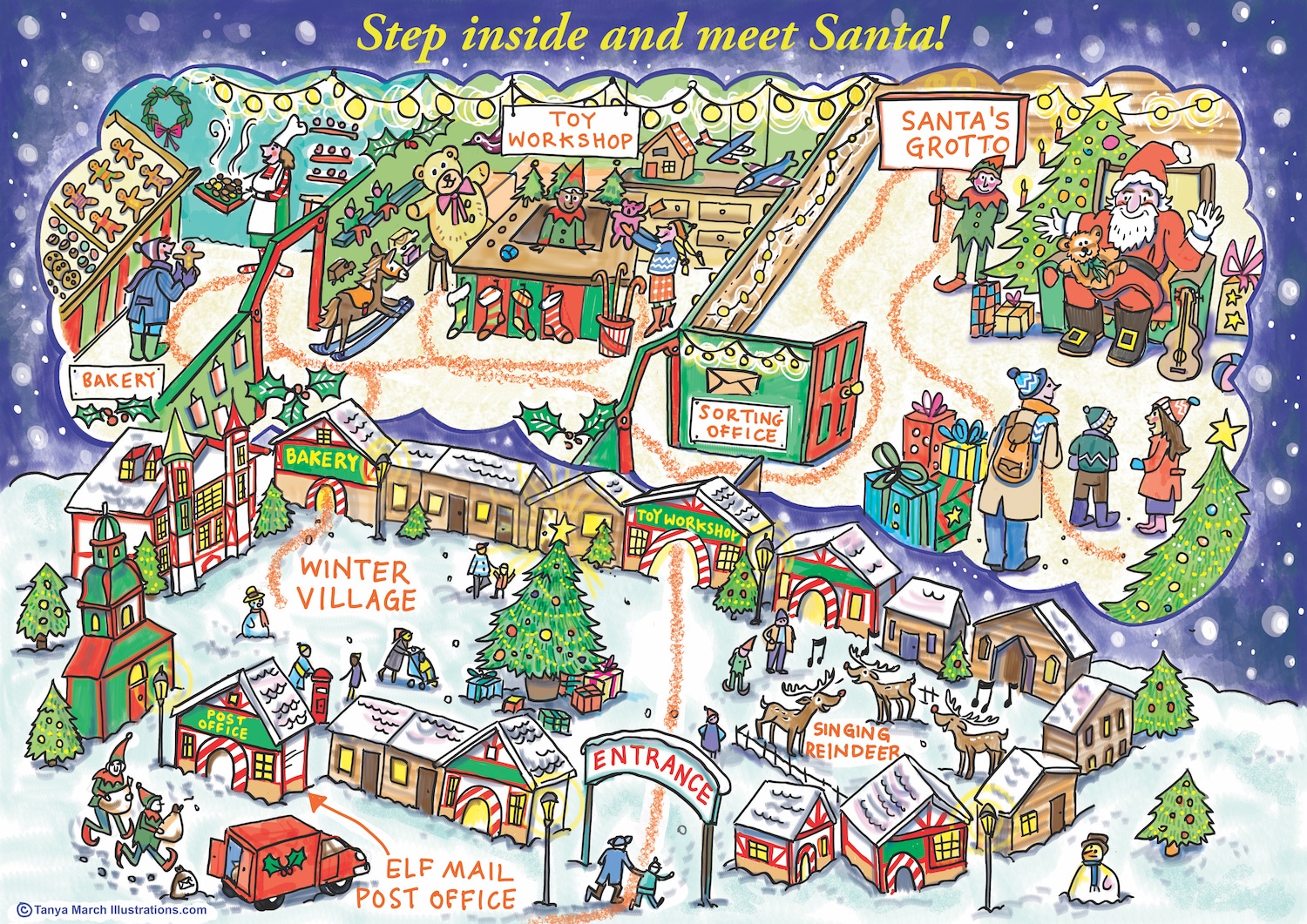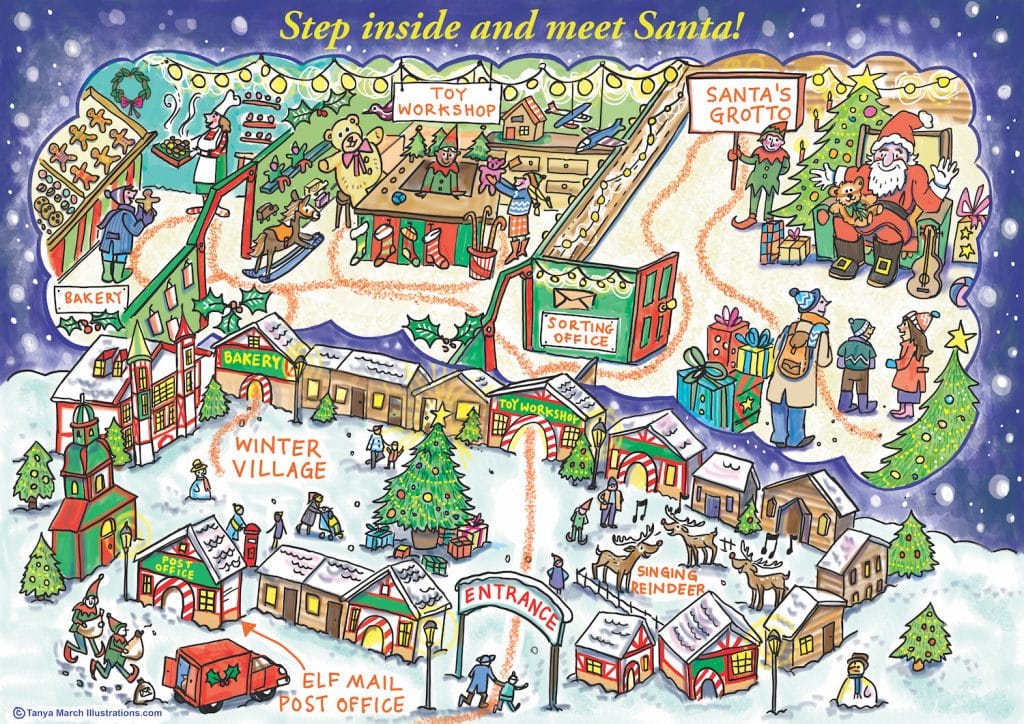 "…Santa knew all about my little boy and he was amazed!…"
As one of the only Personalised Santa Experiences in the whole of the West Midlands, you could not find a more magical place to see Santa in Worcestershire for Christmas 2022.
---
---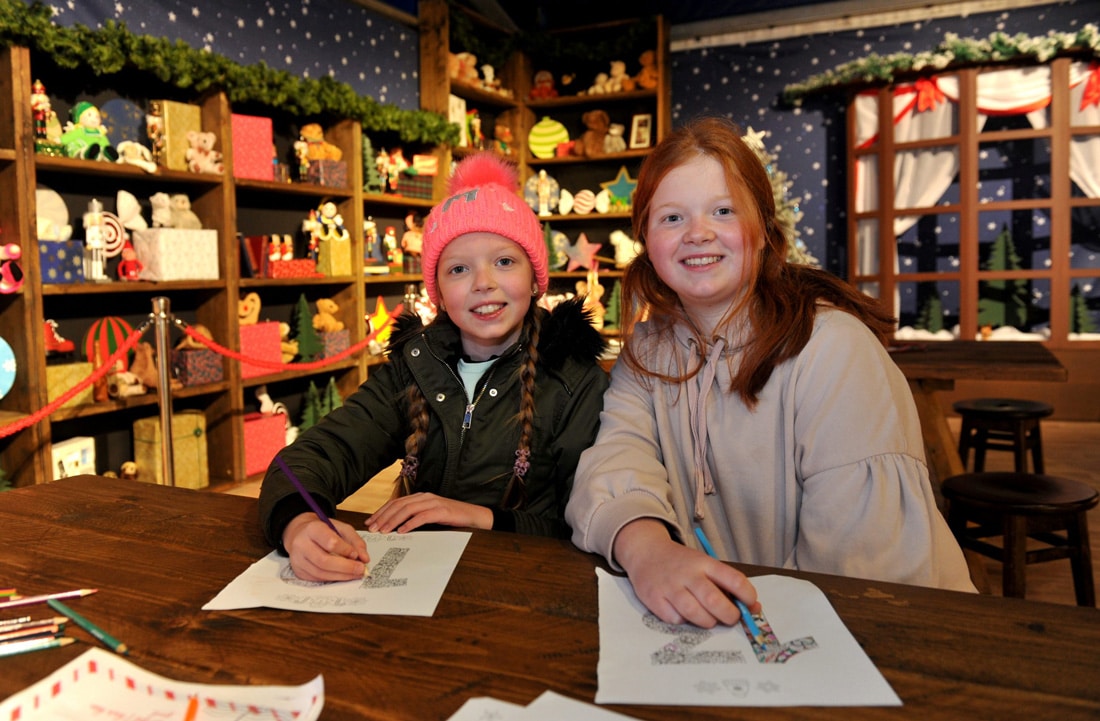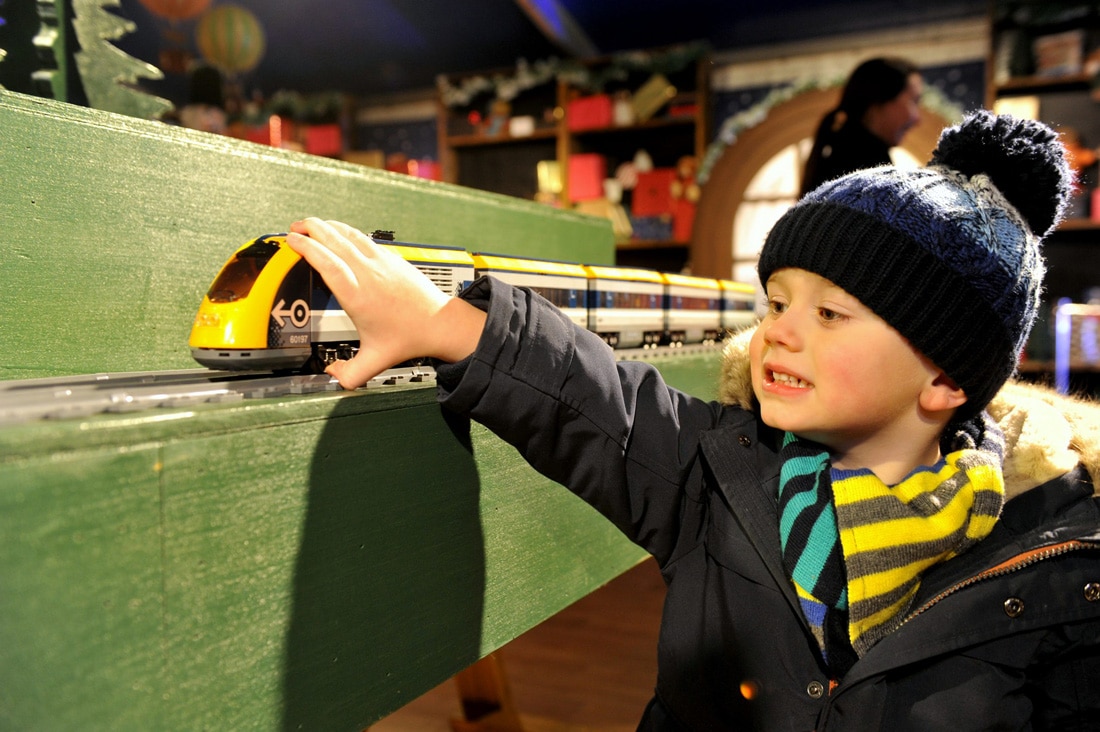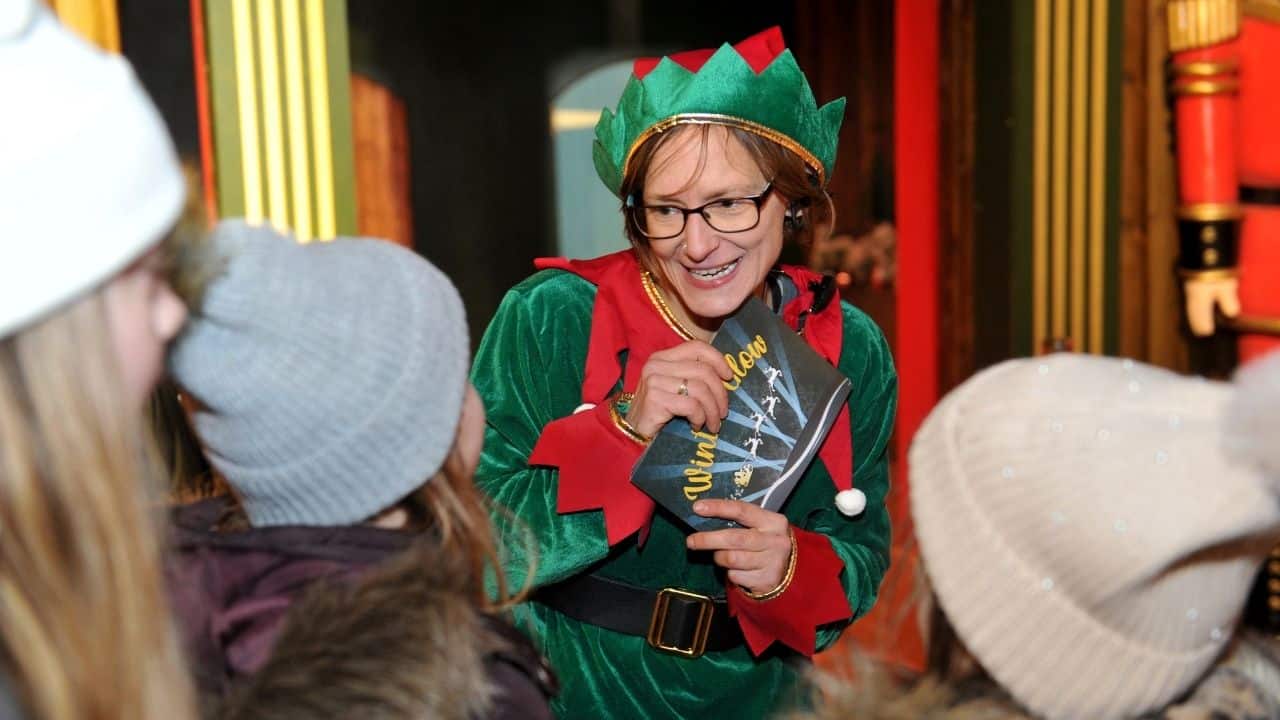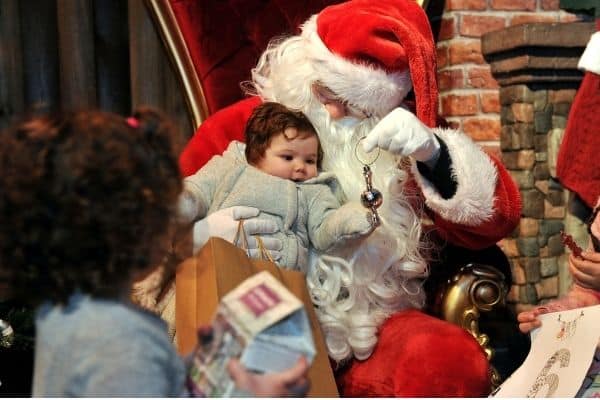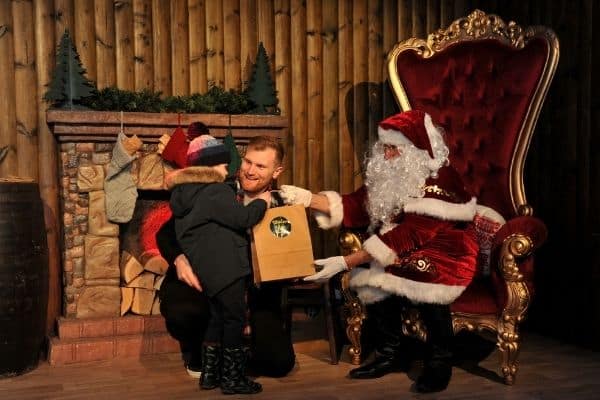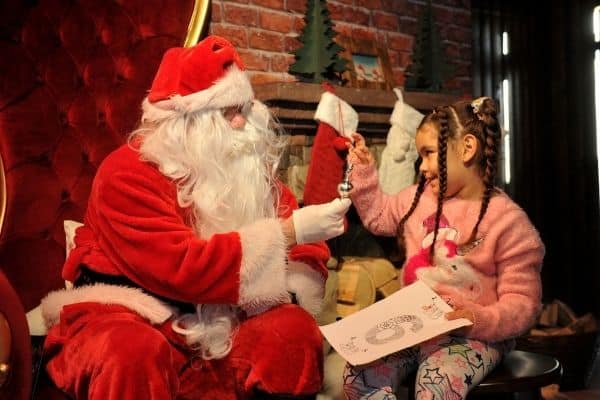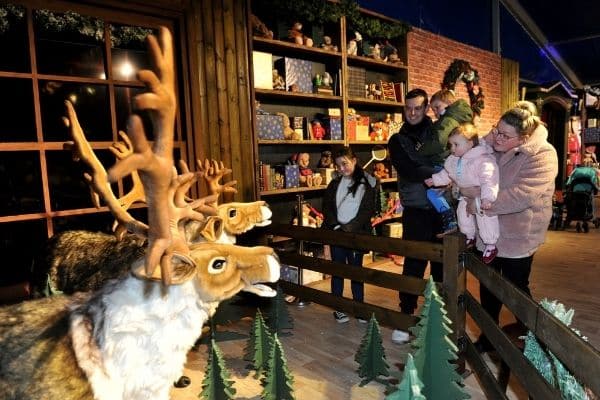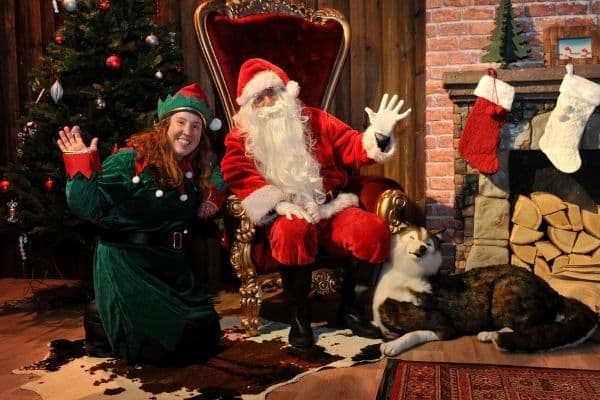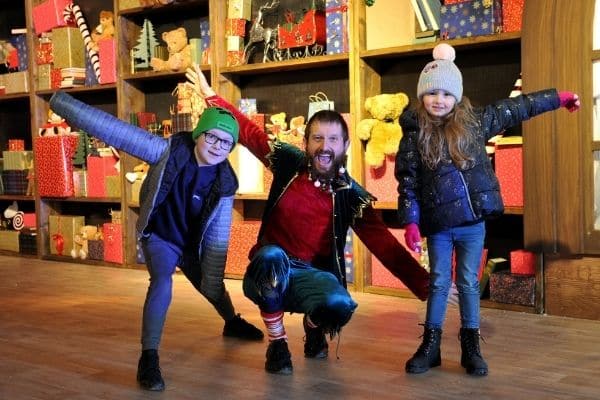 ---
Our FAQs page features lots of helpful information about all of our attractions. Please Contact Us if you have any other questions.
---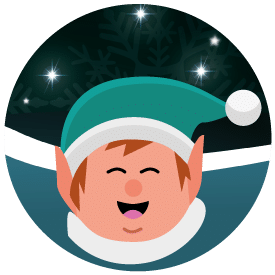 Jingle the Elf Recommends
"Don't forget to tell us all about your family at the ticket checkout to help us create a truly magical and personalised family Santa experience for you and your children."
You Might Also Be Interested In