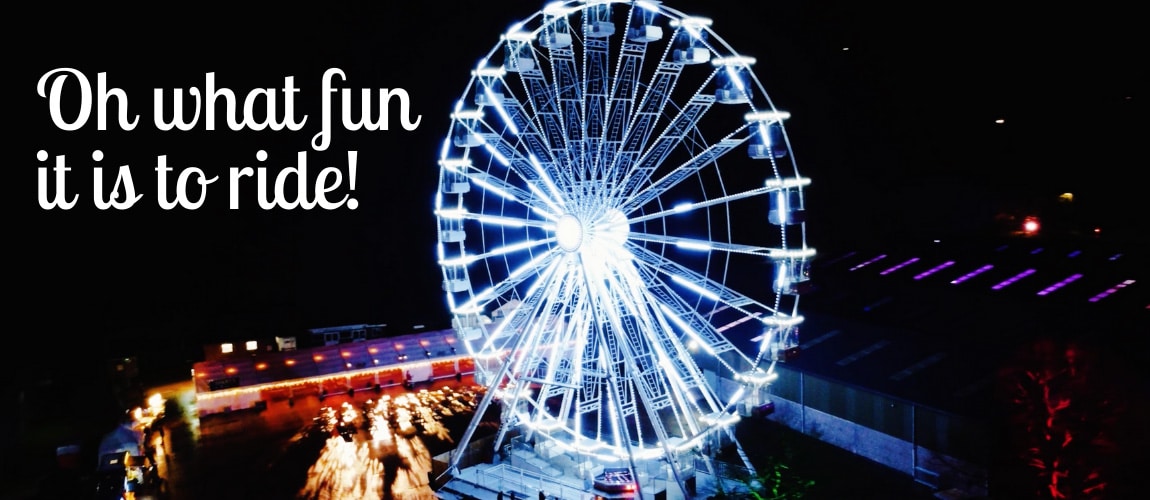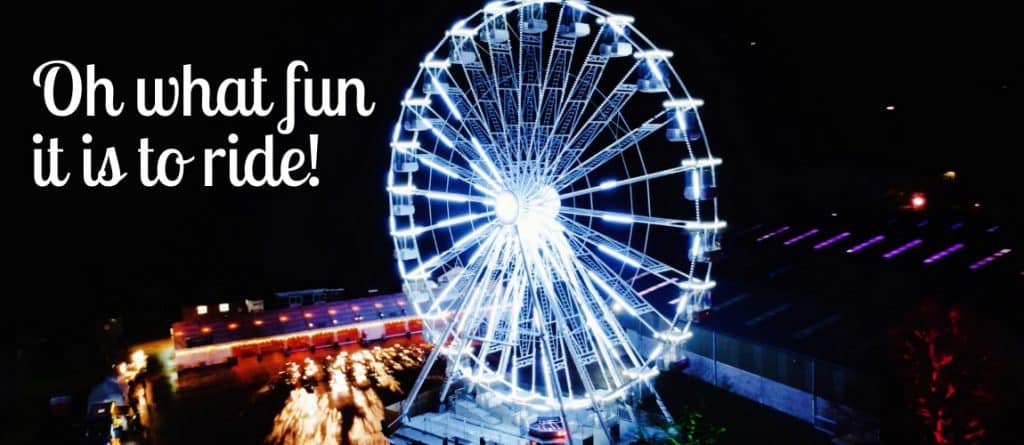 Hold onto your hats and prepare to embark on a Malvern skyline adventure on our 120ft Giant Observation Wheel!
FREE entry to Market, Food Quarter, Cafe & Bar – FREE Parking.
Malvern's first ever Giant Wheel is returning to Winter Glow this season and is a must-try experience for every visitor. Soar above the treetops in your private carriage and enjoy breath-taking views of the beautiful Worcestershire countryside.
Dates from 25th November – 2nd January
Giant Observation Wheel

Climb aboard and take in the dizzying heights of our rotating observation wheel. A ride on the wheel is the perfect family experience and a true landmark for Malvern this winter, giving you a birds-eye view of the local area and the sparking lights and festivities of Winter Glow below.
Quick Facts

The Observation Wheel opens on the 25th November 2022 until 2nd January 2023.
On arrival, your Observation Wheel tickets will be scanned by our Stewards. After your tickets have been redeemed, you will be handed a poker chip token. You must have a poker chip token in order to ride the Observation Wheel.
Ticket prices range from £5.00 – £10.00, booking times do vary, so please check this when booking your session.
Get an amazing 30% OFF your Observation Wheel tickets when you buy tickets for any of our other 3 attractions!
Each 'flight' consists of 3 rotations and lasts approximately 10 minutes.
If booking alongside other attractions, please see our example timings on our FAQ's page.
The wheel has one wheelchair friendly pod for manual wheelchairs only – please see our FAQ's for information.
---

---
'The big wheel was epic – fab to see the lights from afar, going round plenty of times was good.'
---
---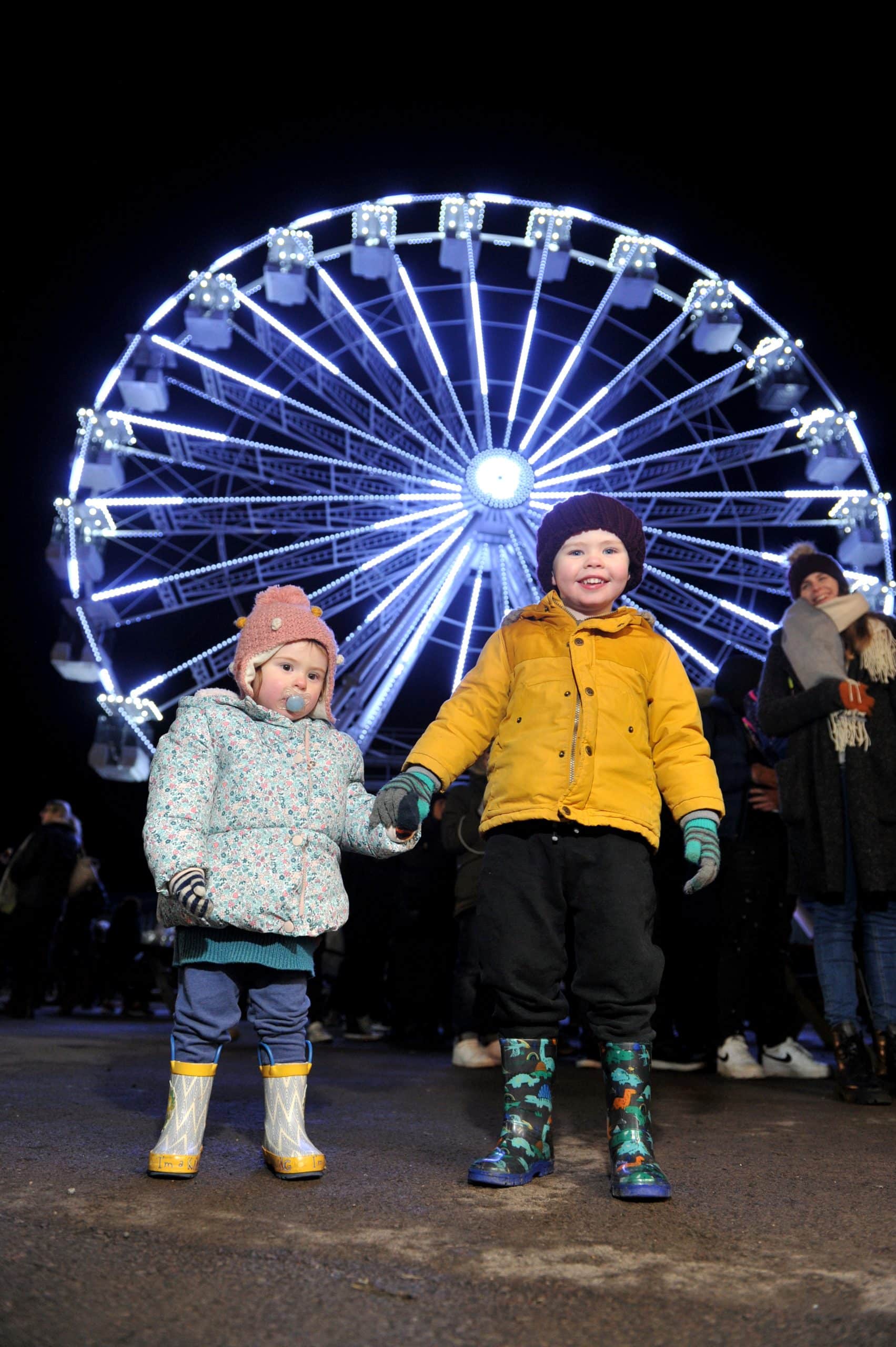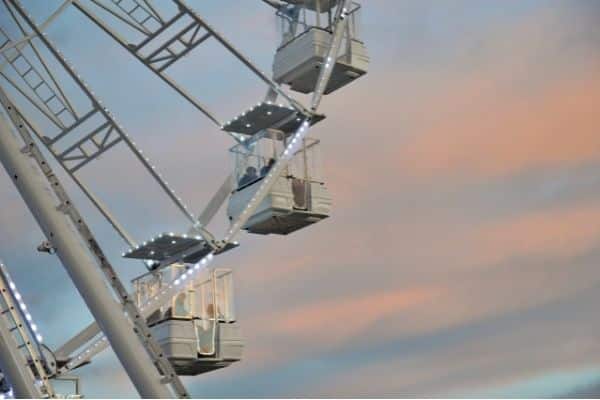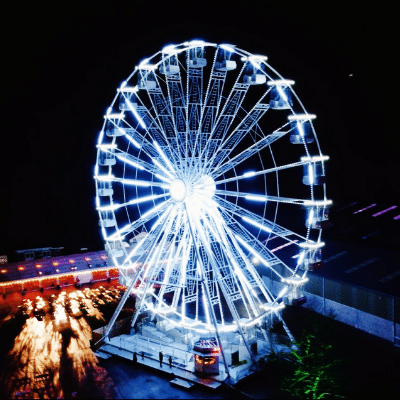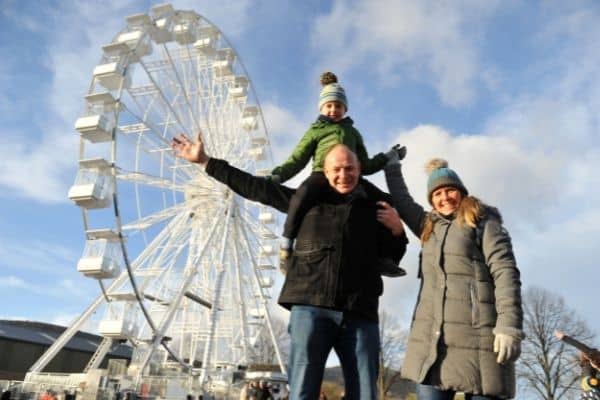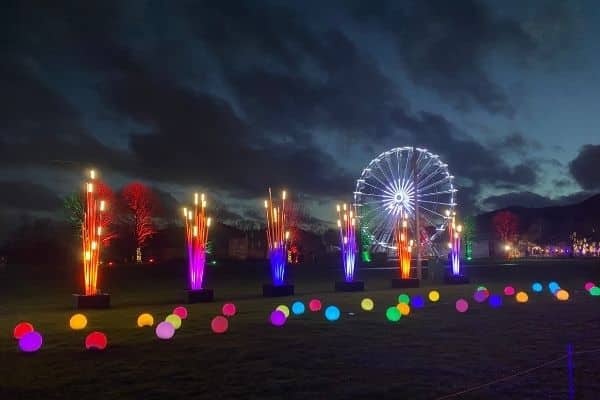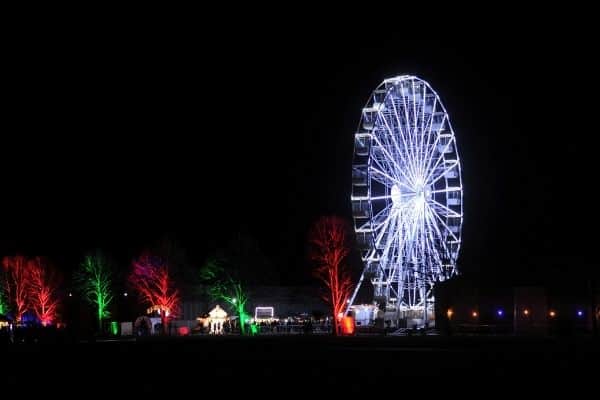 ---
Our FAQ's page features lots of helpful information about all of our attractions. Please Contact Us if you have any other questions.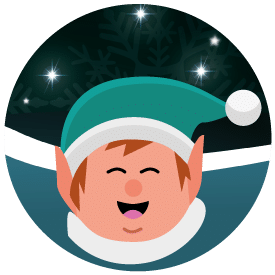 Jingle the Elf Recommends
"If you buy your Observation Wheel Tickets with any one of the other Winter Glow experiences, you will receive a whopping 30% off your Wheel tickets."
You Might Also Be Interested In