Christmas is perfect for making new, festive traditions with your significant other, so why not make this Christmas all about you two? Now, don't get us wrong, Christmas is a wonderful and magical time, but it can also be quite busy and stressful as well. It's more often than not that we find ourselves bumping our holiday quality time to the bottom of our Christmas checklists, in favour of last minute present shopping, Christmas dinner prepping, and family party planning.
Now, we elves think that every couple deserves a stress free Christmas, even if it's just for one night! So that's why we have put together this nifty little guide of the 5 best things for couples to do at Winter Glow. So grab your partner and prepare yourself for some wonderful and romantic date ideas!
1) Skate across the Winter Glow Ice Rink
We don't think that you can beat skating around our Festive Ice Rink, hand in hand (or hand to side if you prefer clinging helplessly to the rink) to festive classic's such as Mariah and Wham! A breath-takingly giant 15ft Christmas tree will stand grandly in the centre of the rink, decorated beautifully with holiday lights and elegant festive decorations. After your time on the ice, why not warm up in our snug and cozy Ice Cafe with a luxurious hot chocolate, delicious mince pie or light festive bite?
And just when you thought it couldn't get any better, we also have Live Music Skate sessions running throughout December. Listen to some of the Three Counties most loved musicians as they perform your favourite Christmas tunes with a snazzy twist. What could be more perfect way to spend date night?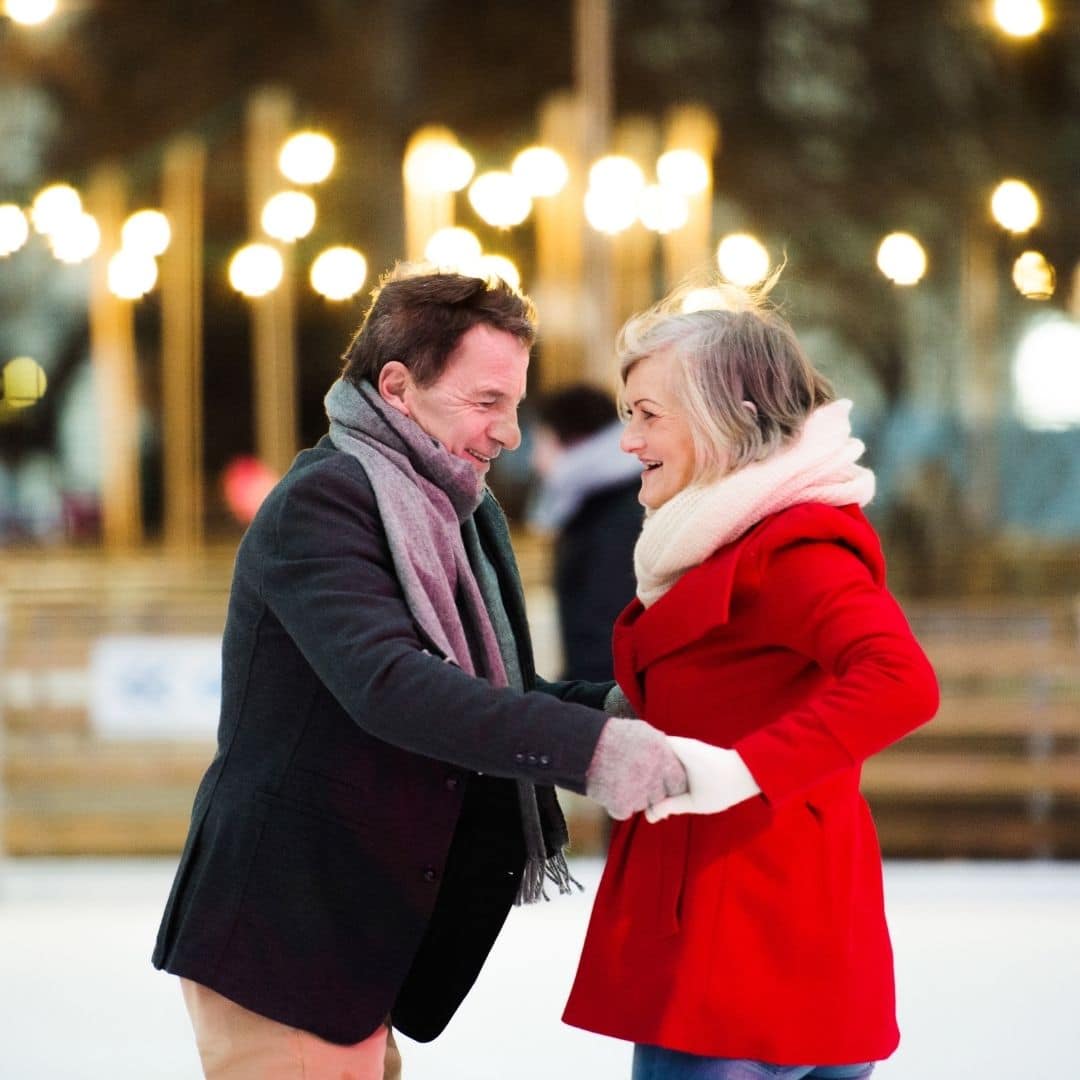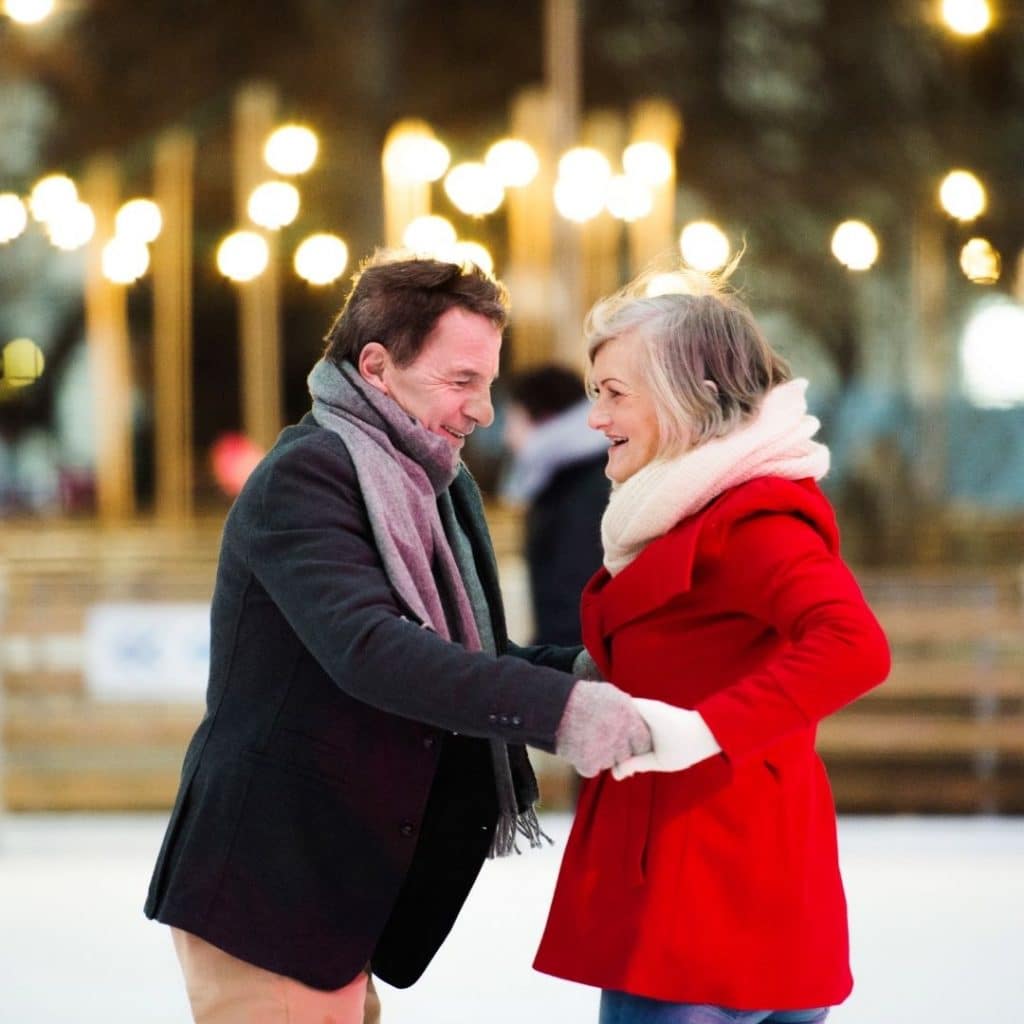 2) Take a romantic stroll beneath the stars
Pick your adventure buddy, and prepare to be transported to our Malvern Winter Wonderland! Follow the Illuminated Light Trail as it winds across the Three Counties Showground, and dazzles you with a fabulous spectrum of winter colours and immersive installations. Loose yourself beneath the Christmas lights of our Light Tunnel and take advantage of the crisp, clear winter sky and explore the trails many features beneath the sparkling stars together.
We personally believe that our Light Trail is one of our most romantic Winter Glow attractions and is the perfect date night activity! Why not cuddle up and have a pit stop in our Festive Food Quarter and share a scrumptious, chocolate covered doughnut from The Nutella Hut, or one of the Woozy Pig's FAMOUS banger hotdogs?! With a variety of delicious food vendors, the choice is endless, and you know what they say, food is always the way to someone's heart!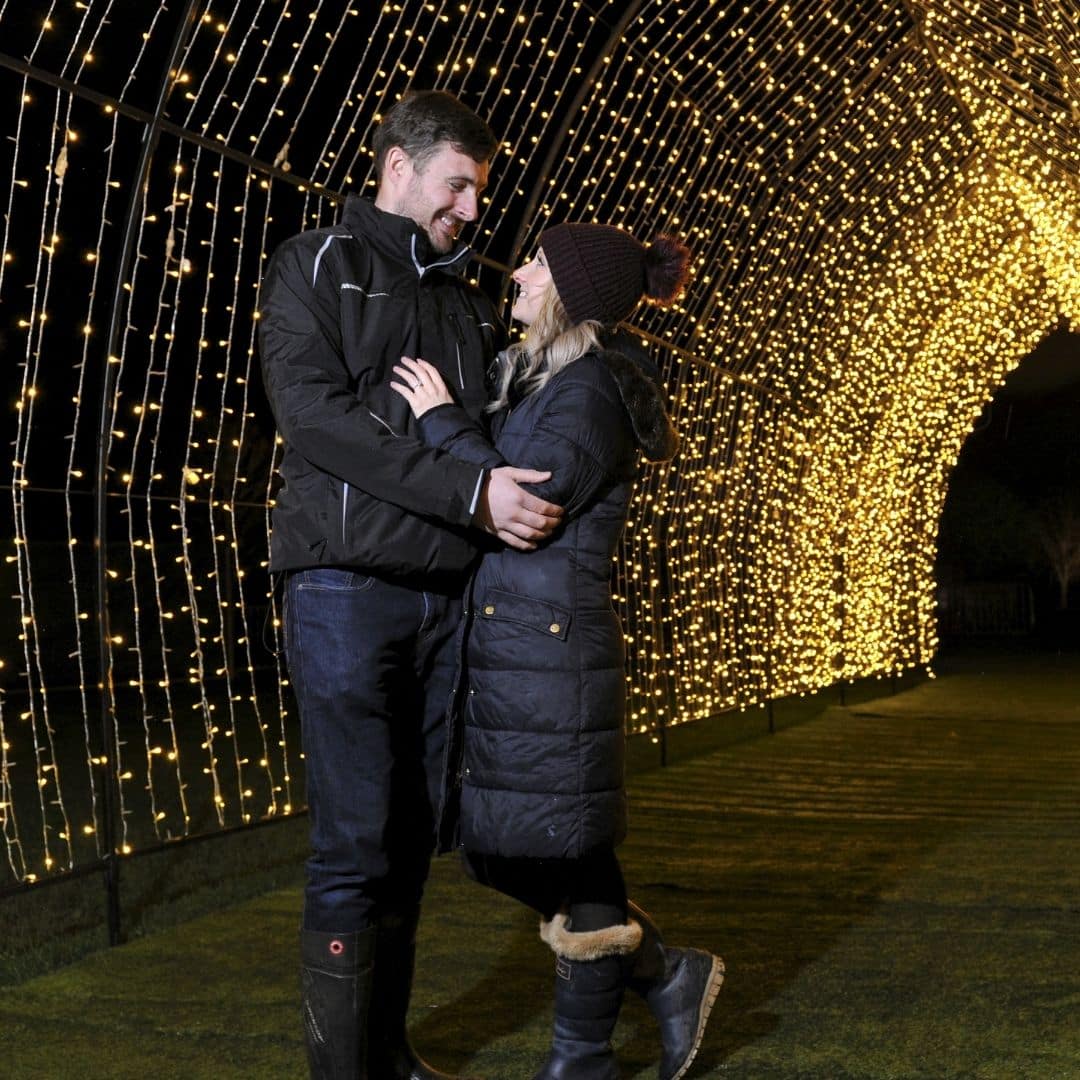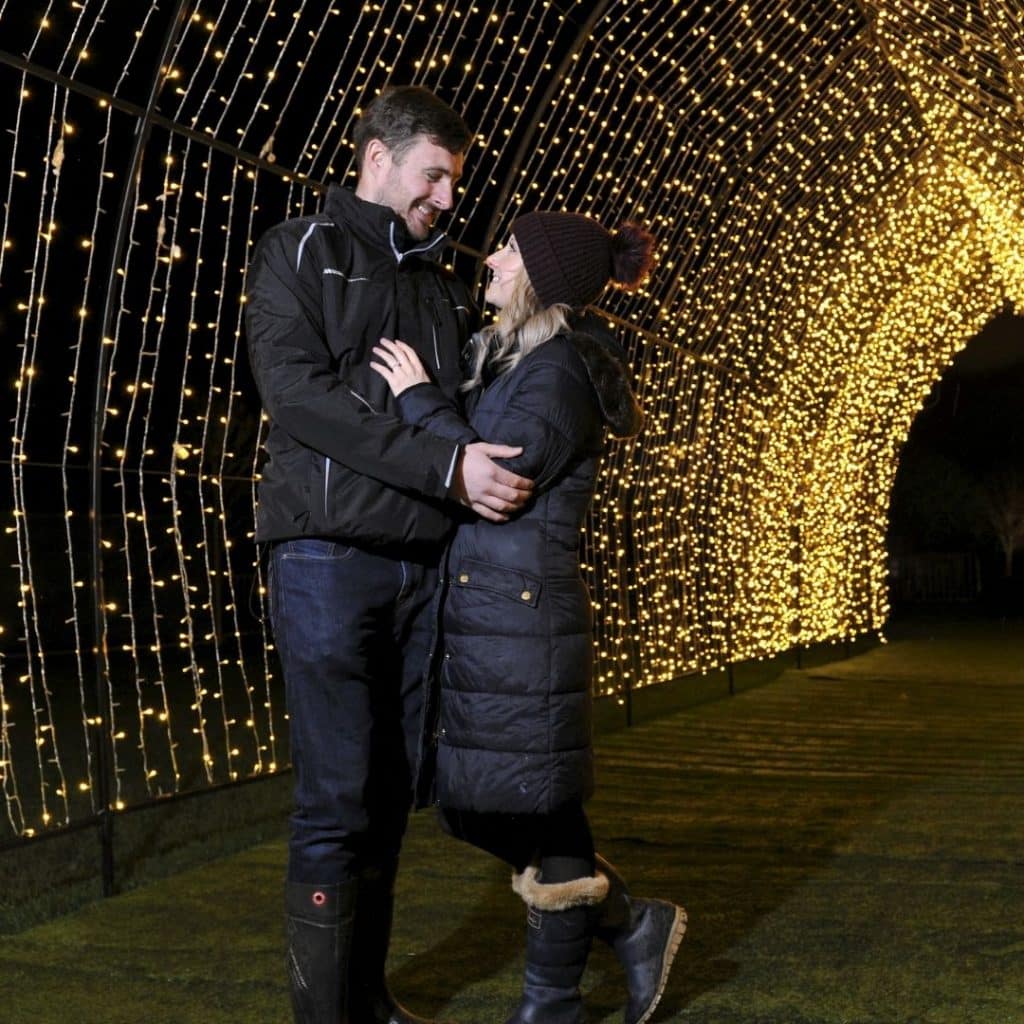 3) Enjoy spectacular views on the Giant Observation Wheel
Snuggle up in your very own private pod and embark on your Malvern skyline adventure! Our Giant Observation Wheel offers a never before seen view of the beautiful Worcestershire countryside, and the awe-inspiring lights of Winter Glow from above! Settle in and take in the sights as you soar amongst the treetops high up in the air this holiday season with that special someone; a truly magical moment that no couple should miss!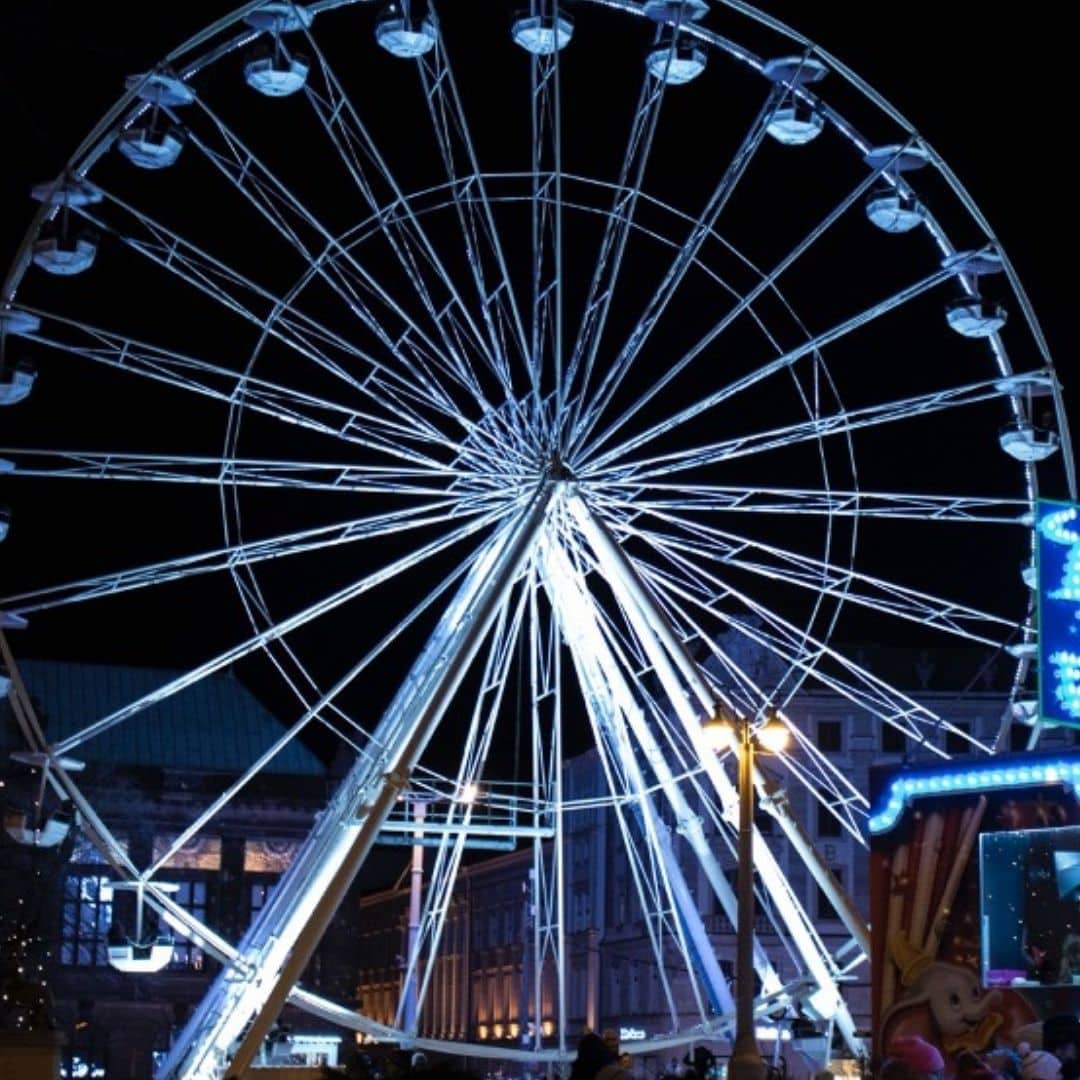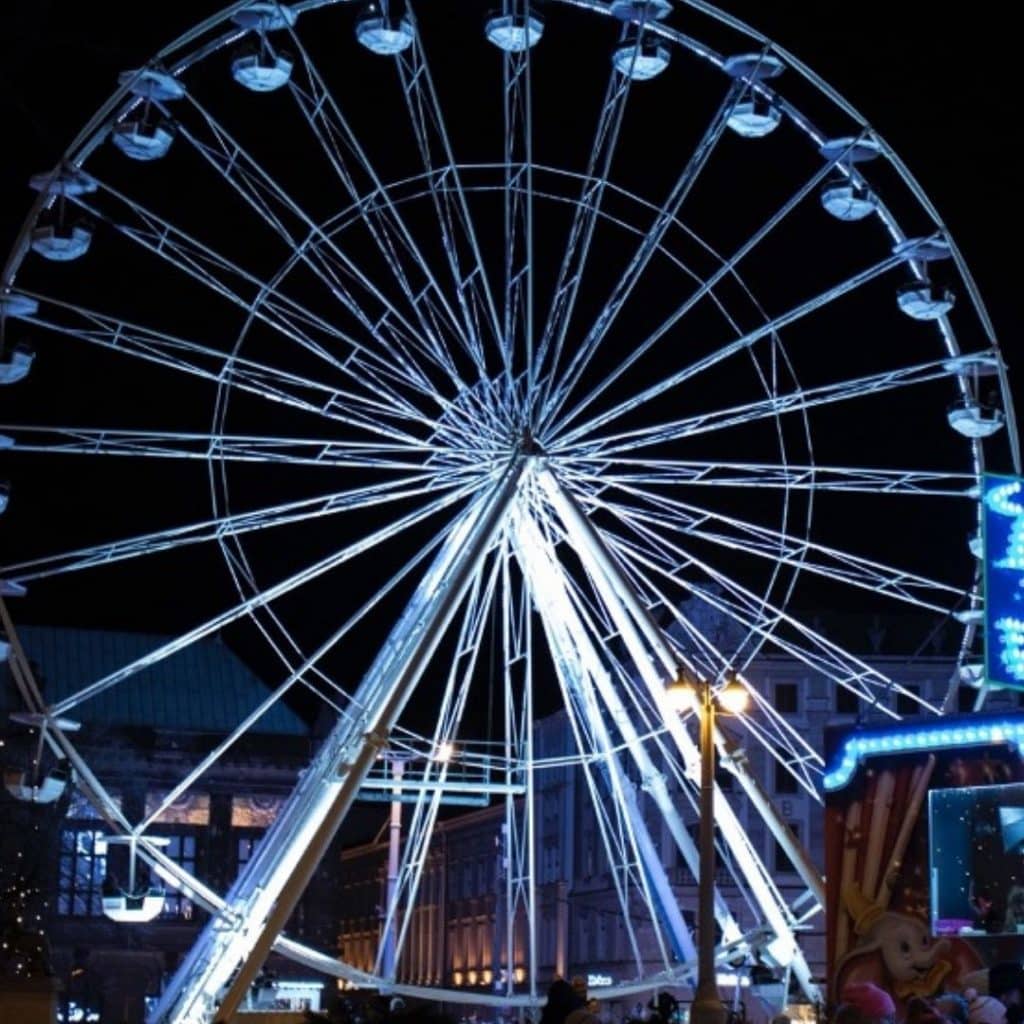 4) Sip mulled wine from Jingle's Winter Bar
There's nothing better than enjoying a glass of warm, fruity mulled wine in the run up to Christmas! Allow our bartenders to transport you to the Christmas markets of Germany with an array of warm and delightful drinks, handpicked and approved by Jingle the Elf himself. Cinnamon, cloves, allspice and nutmeg, there's nothing that smells more like Christmas (apart from pine trees of course!)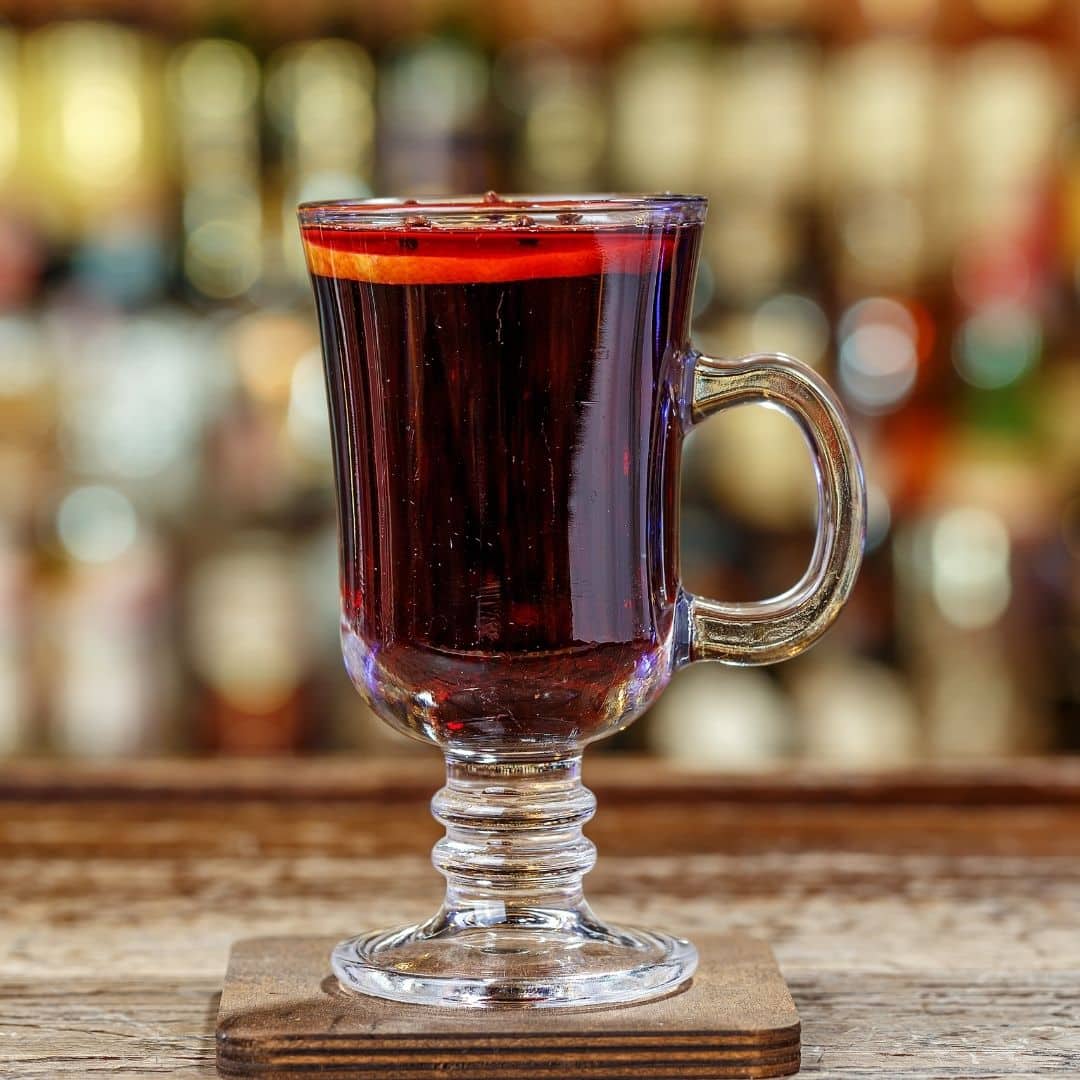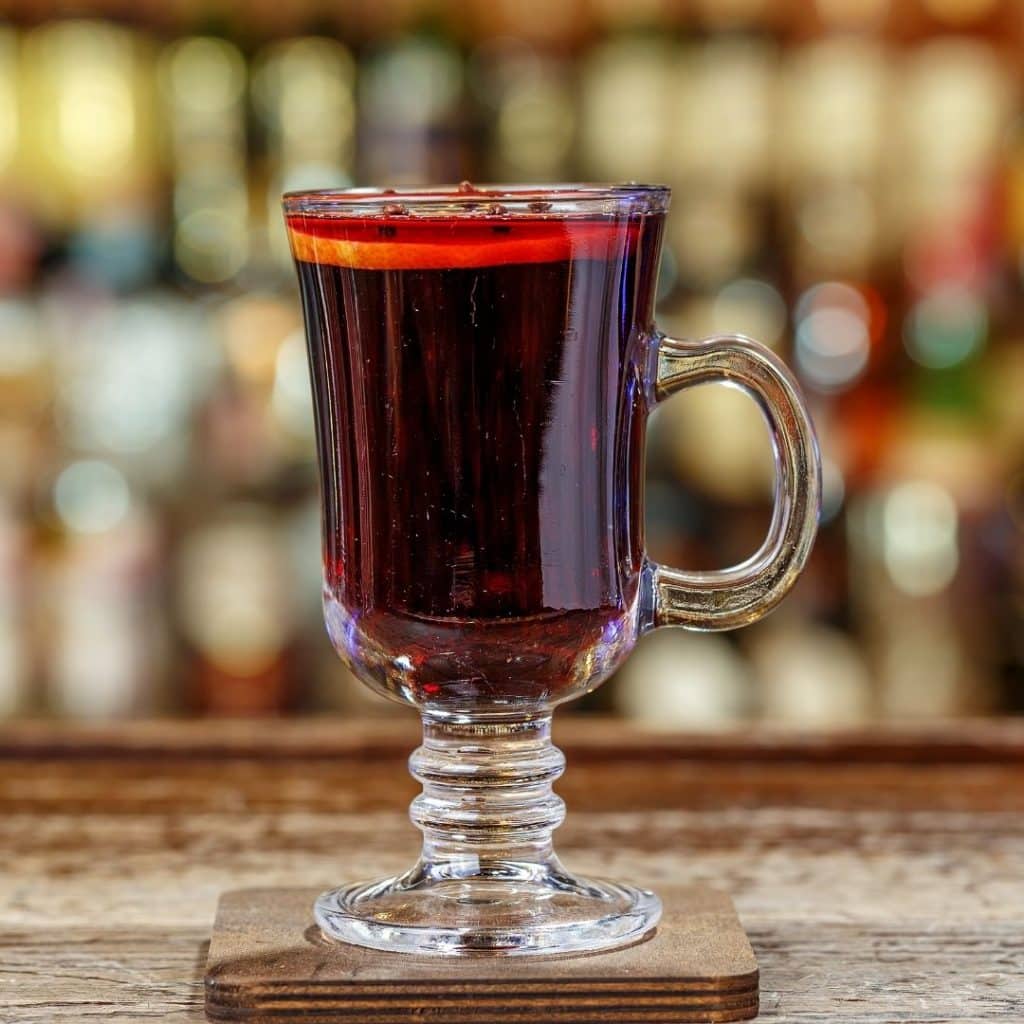 5) Debut your couples Christmas jumpers
Whether you're the kind of couple who wears cute and tasteful 'his and hers' jumpers or funny and purposefully ugly Christmas sweaters, there is no better place for you to debut your matching attire than at Winter Glow! Capture the perfect picture for this years Christmas card beneath our dazzling Cathedral Arch, amongst the charming streets of our Winter Village, or in-front the of Winter Glow Christmas tree and create some new festive memories together.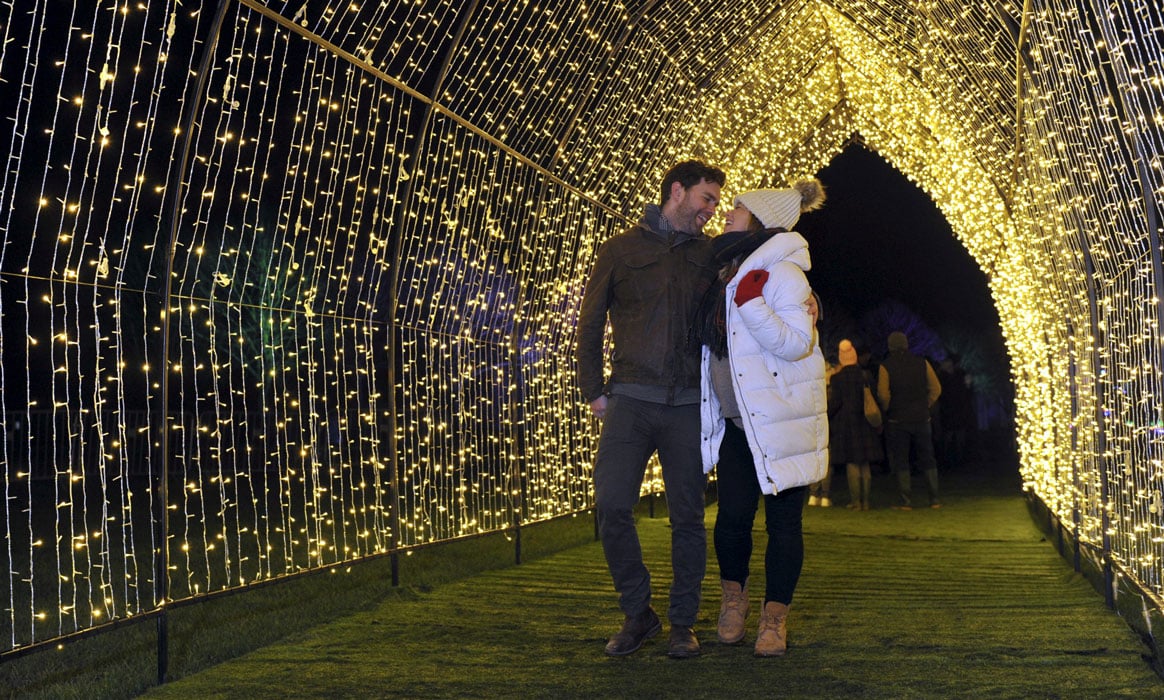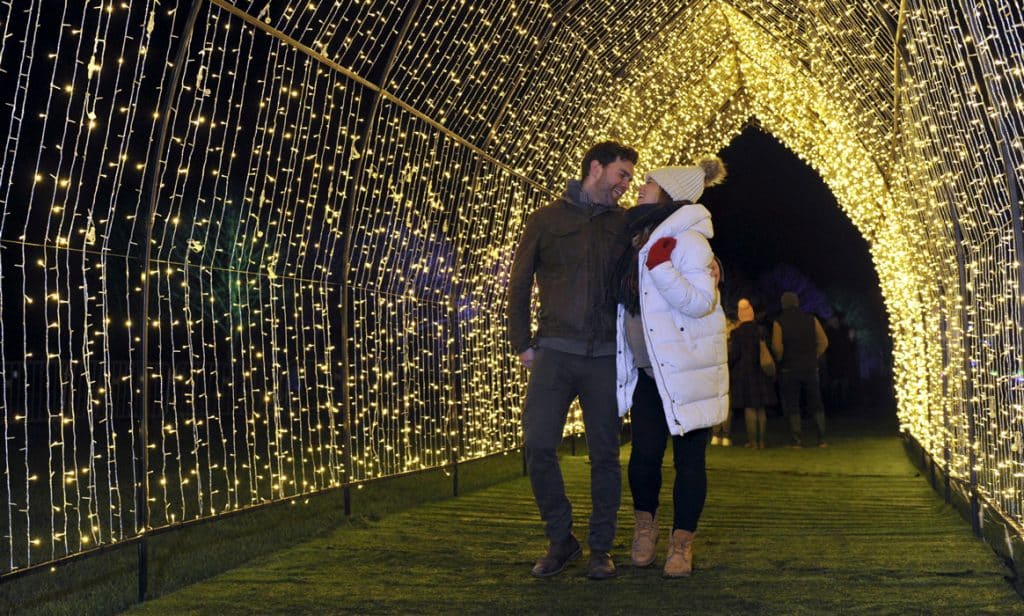 Christmas is all about spending time with loved ones, so what are you waiting for? Grab your other half and book your own romantic escape this winter!