New for 2022 – Our Illuminated Light Trail receives a themed makeover
A Christmas Odyssey
Jingle has been head elf for over 400 years. As is tradition, every year all the elves are invited for a meal where they make plans for Christmas. As Jingle arrives he notices faces are missing around the table and no one knows where the elves are. A note on the table reads 'Ransom for lost elves'. How will they deal with this tornado of a Christmas catastrophe?
Join Jingle and become an insider on his team on the quest to rescue the 5 missing elves. On this illuminated journey, you'll be transported from the depths of Atlantis to the heights of whimsical festive islands.
Prepare to be amazed, surprised, and discover secrets of long lost tales in this one-of-a-kind adventure light trail. Take part in solving the riddle and helping to save Christmas in this miraculous quest.
Our brand new adventure Light Trail for 2022 is being created by a team of of local creative artists, craft-persons and lighting technicians, and will tell a story that will enthral children and entertain adults.
Food and drink is available from our Food Quarter, which is situated In one of our show buildings, and can also be accessed before and afterwards. Why not arrive early, visit our new market and have a mulled wine before your experience.
Prices range from £10 – £22. For more information on session times and to book tickets, please click here.
The Illuminated Light Trail launches on 25th November and runs until 2nd January.*
*Closed on the following dates 28, 29, 30 Nov, 1, 25, 26 Dec
Special Events – Plan your visit
Please note which session you want, and select the relevant date when you choose your tickets.
Dog friendly evenings are back!, 13th, 28th December & 1st January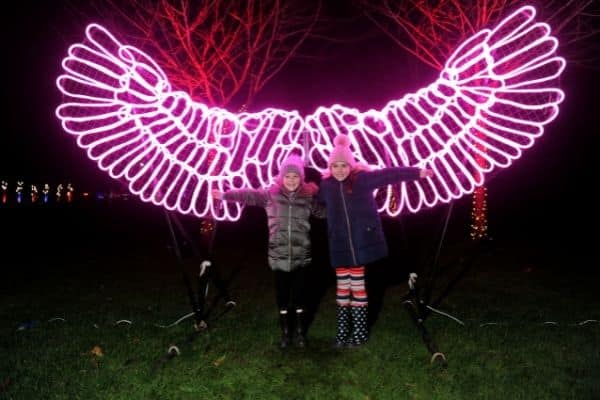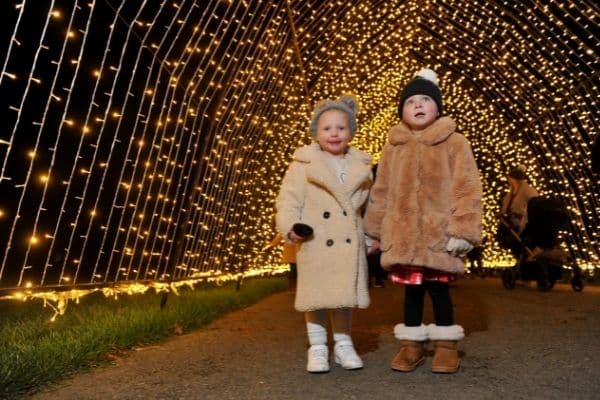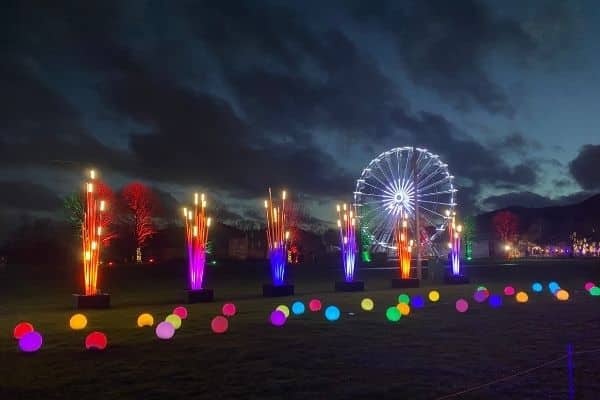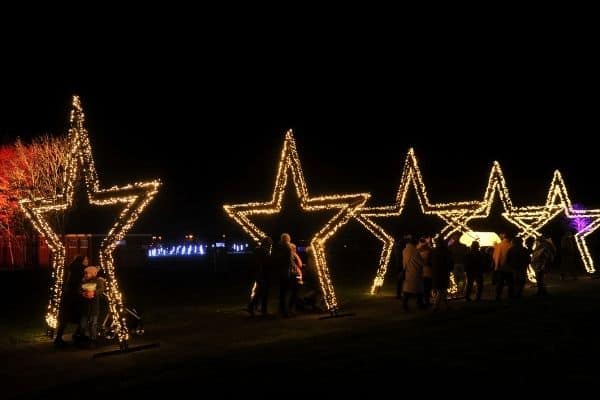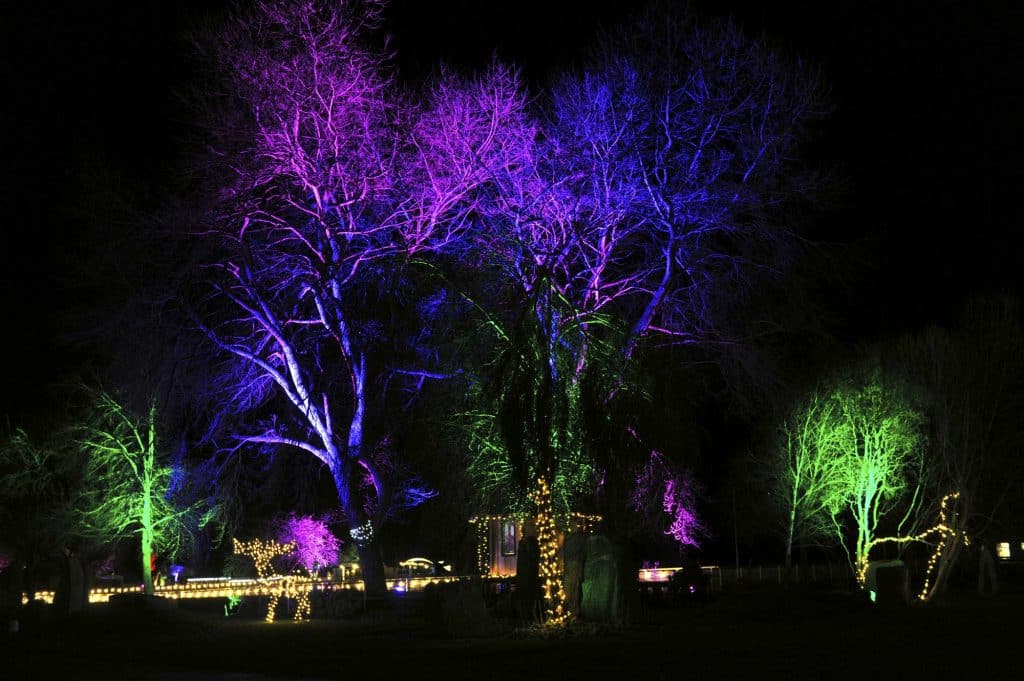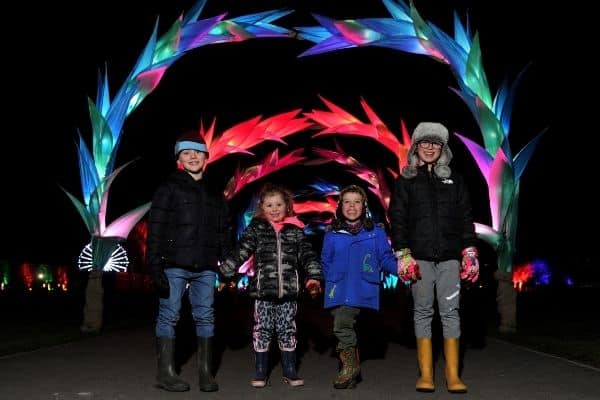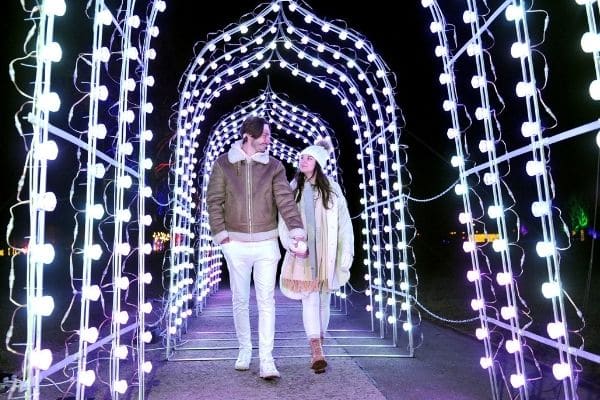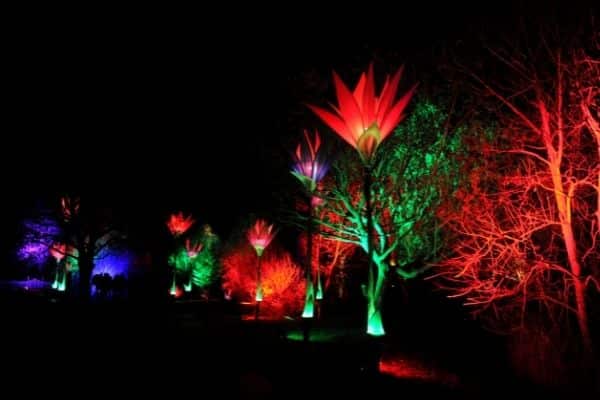 ---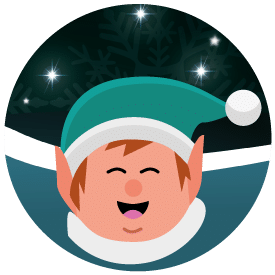 Jingle the Elf Recommends
"If you plan to take a super Winter Glow adventure and book multiple experiences, our advice is to book them carefully in order. So for example – Ice skating mid-morning, lunch in the Food Court, followed by a personalised visit to Santa's Grotto, then hop onto the Giant wheel and finally head on out on the Illuminated Light trail."