The EarlyBird catches discounted Winter Glow tickets!
There's nothing like planning Christmas…in May. But why wait when we have an amazing EarlyBird 20% discount off on both Ice Skating and Light Trail tickets for Winter Glow 2022!? Join us at the Three Counties Showground, Malvern, Worcestershire on one of the largest ice rinks in the whole of the West Midlands and explore our Illuminated Light Trail along with its brand-new, adventure theme – 'A Christmas Odyssey.'
The Illuminated Light Trail & Ice Rink EarlyBird 20% Discount
Prepare to be transported from the depths of ancient Atlantis to the fanciful shores of festive islands, adorned with shimmering lights and impressive features. This interactive adventure trail is guaranteed to bring an element of festive fun to Malvern this winter – younger visitors will be invited to join Jingle the Elf on his quest to find his 5 missing elves, solve clues and make discoveries on this one-of-a-kind experience that will surprise and charm both adults and children alike.
With returning favourites such as our stunning Cathedral Arch, along with a host of new installations, this fantastical quest is where the magic really begins this Christmas. Save on tickets with our EarlyBird 20% discount!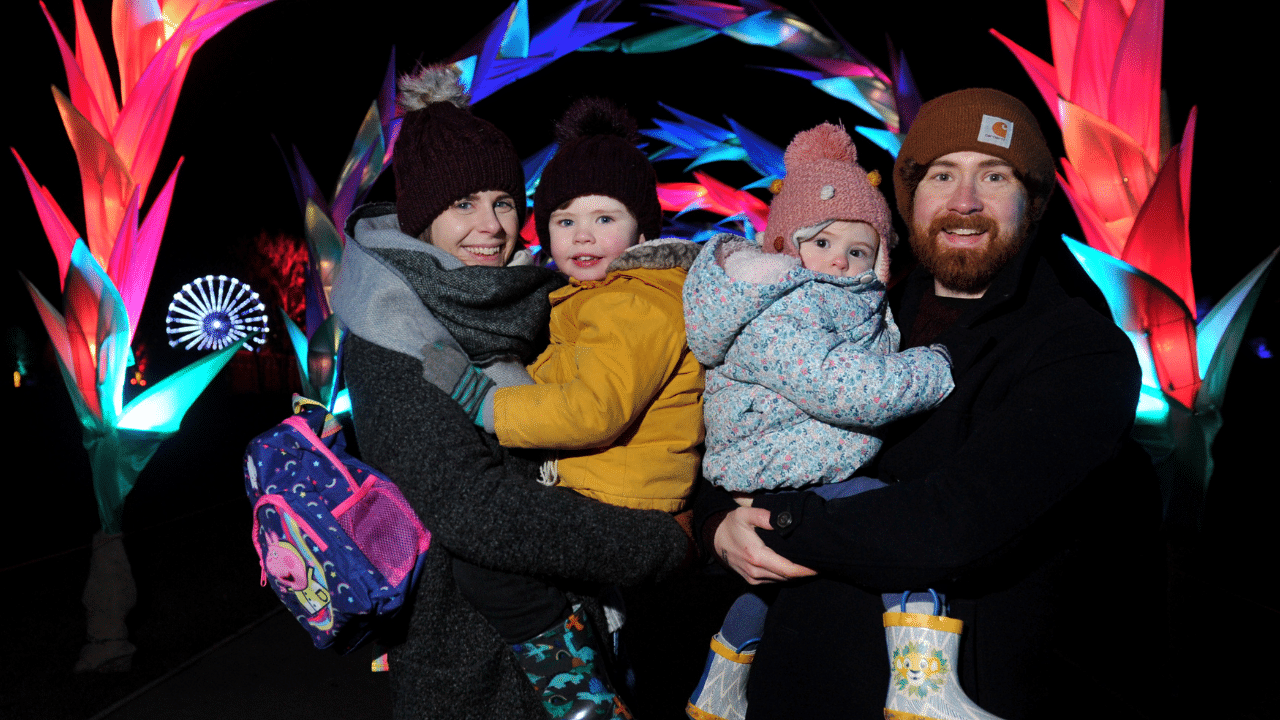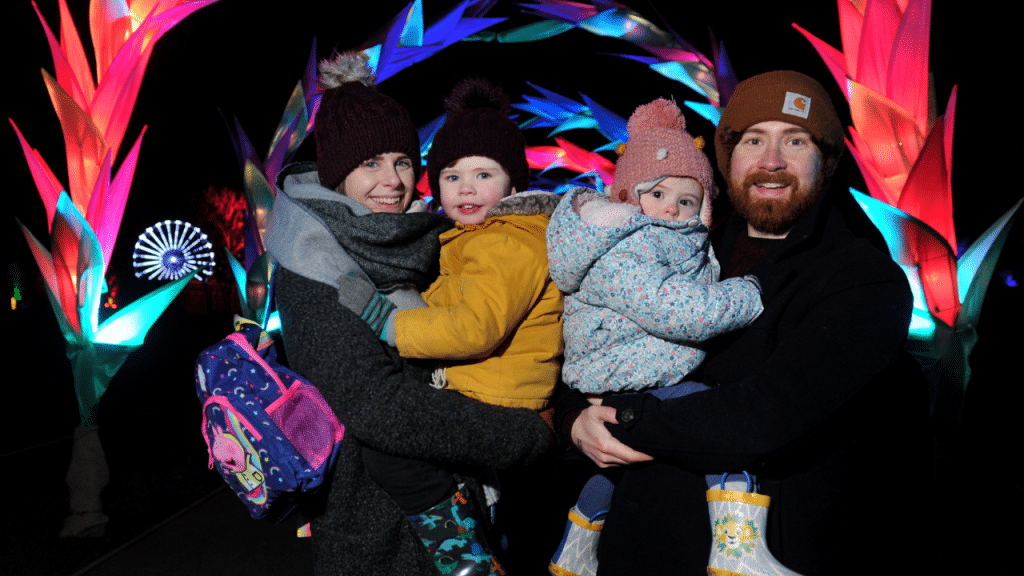 After you've explored the Light Trail, why not practise your skating skills, and take to our indoor Ice Rink? Glide along to festive classics this Christmas in Worcestershire on one of the largest all-weather ice rinks in the whole of the West Midlands. With giant glistening snowflakes and beautiful decorations, our indoor ice rink perfectly encapsulates the festive nature of Christmas. Save on tickets with our EarlyBird 20% discount!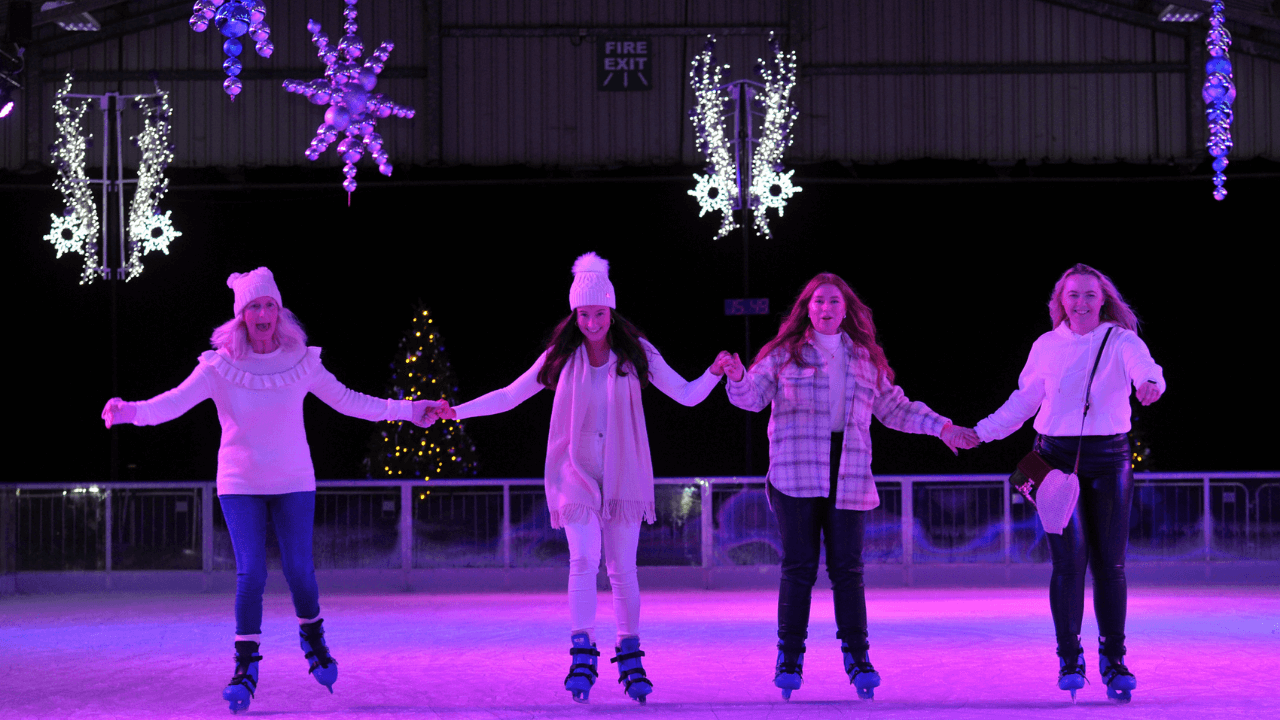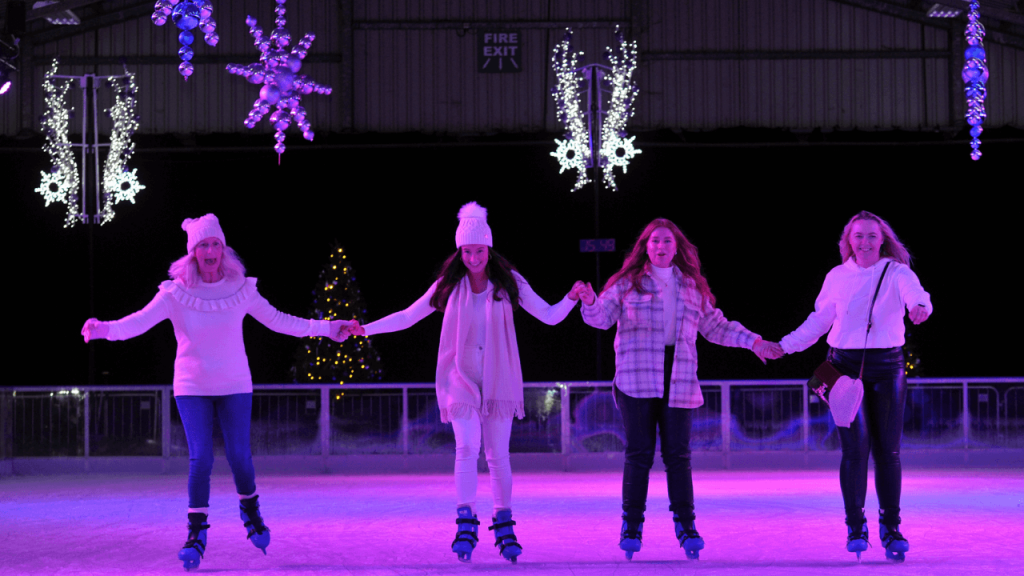 How do I get the EarlyBird 20% discount?
The EarlyBird 20% discount is automatically applied to both Light Trail and Ice-Skating tickets directly at the checkout.
When does the EarlyBird 20% discount expire?
The EarlyBird 20% discount expires on the 30th June 2022.
How do I book tickets?
To book tickets for the Light Trail and Ice Rink, head to our ticketing page. Remember that the EarlyBird 20% discount also applies to both our Dog Friendly Light Trail sessions (13th and 28th December 2022 and 1st January 2023) and Ice Princess Ice Skating Parties (11am every Sunday from 27th November – 1st January).
Will there be hot food & drinks available?
Food Quarter
Our crew of talented, independent food traders will be found cooking up a storm in our new, indoor Food Quarter! Whether it's a sit-down meal or a quick bite on the move, our Food Quarter will have something delicious for everyone at Winter Glow.
Ice Cafe
The Ice Café is located next to the ice rink and will have a selection of lighter food options and hot and cold drinks. It's the perfect place for avid skaters to rest and refuel after their session on the ice.
Jingle's Bavarian Themed Winter Bar
Bringing a taste of Bavaria to Winter Glow will be our brand-new Bavarian inspired bar – the perfect place to partake in a festive tipple or two.
Christmas Afternoon Tea
Join us this Christmas for an indulgent afternoon filled with an array of sweet and savoury festive treats. Located in the VIP area of our Ice Café, our Christmas Afternoon Tea offers up a selection of finger sandwiches, artisan cakes and traditional scones.
All Christmas Afternoon teas must be pre-ordered.
Is the Ice Rink and Light Trail wheelchair friendly?
Ice Rink
Manual wheelchairs are allowed on the ice, unfortunately, electric wheelchairs are not permitted – please see our FAQ's for more information.
Light Trail
The Illuminated Light Trail itself is built along a mix of tarmac pathways and temporary tracking, some surfaces are slightly uneven, but no part of the trail is on grass or mud. All tunnels and 'walk through' installations have been designed to be wheelchair friendly. Please ensure that your wheelchair can accommodate slightly uneven surfaces.
What should I wear?
Winter Glow is predominately an outdoor Christmas event. Although covered the ice rink is not heated. We recommend wrapping up warm, hats, gloves and scarfs are recommended.
Where is Winter Glow?
Winter Glow is open from the 25th November 2022 – 2nd January 2023 at the Three Counties Showground, Malvern, Worcestershire. Parking is free and disabled parking spaces are available.
Our FAQs page features lots of helpful information about all of our attractions. Please Contact Us if you have any other questions.